International Business Machines Corp. (IBM) has thrown in the towel. After reporting disappointing third-quarter numbers, the company gave up a long-time earnings target of $20 dollars per share.
IBM's CEO Virginia Rometty told analysts that it is time for the company to "reinvent" itself for the era of cloud computing services.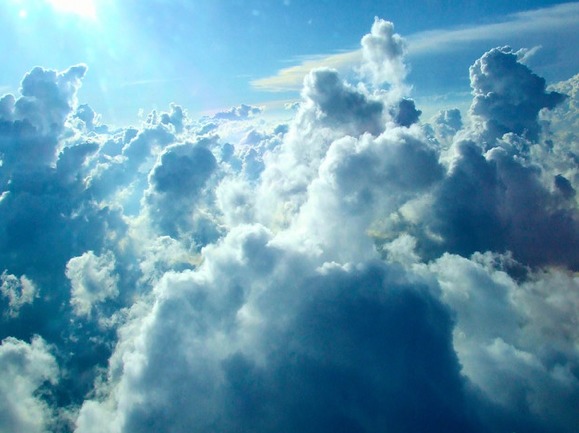 Cloudy outlook
Barry Randall, who oversees the Crabtree Technology portfolio, sees big challenges ahead for Big Blue. Here's his take.
"IBM's basic problem is that the current move to the cloud is deflationary. Twenty years ago, when the technology migration was from the mainframe to client/server computing, IBM adapted by emphasizing services and software, for which profit margins were stable or even growing.

Moreover, even though the mid-1990s hardware was cheaper than ever owing to Moore's Law, hardware manufacturers, including IBM, still competed for business based on real or perceived technology superiority.

And the needs of the Internet and its immense need for not only computing power but also data storage meant that the total dollars spent were larger than ever.

Now, high performance computing has been almost completely commodified, so much so that putatively non-hardware vendors like Facebook (FB) and Google (GOOG) build their own servers using off-the-shelf hardware running Open Source server and networking software.

So IBM can't move to the Cloud and hope that the dollar amounts will be the same.

Cloud computing is at its core a utility and for a utility, the primary values are reliability, predictability and low total cost of ownership. These are vastly different than the traditional technology values of productized innovation and a continuous cycle of technology upgrades.

To IBM, "services" typically means holding a clients' hands while they install IBM products and a phone number to call when things go wrong.

But Cloud Services mean simply a computing infrastructure for which a client pays a low monthly fee and expects never to call the vendor again.

And thanks to a vicious price war among Amazon (AMZN), Google and other cloud service vendors, Cloud services are cheap and getting cheaper all the time."
Continued learning: How the bust at GT Advanced Technology offers up a stark warning for investors.
DISCLAIMER: The investments discussed are held in client accounts as of September 31, 2014. These investments may or may not be currently held in client accounts. The reader should not assume that any investments identified were or will be profitable or that any investment recommendations or investment decisions we make in the future will be profitable. Past performance is no guarantee of future results.