Apple (AAPL) shares are hitting a new all-time high as gadget groupies and investors alike eagerly anticipate the the iPhone 6.
The company is expected to officially unveil its latest handset on September 9. It will be available for sale on September 19.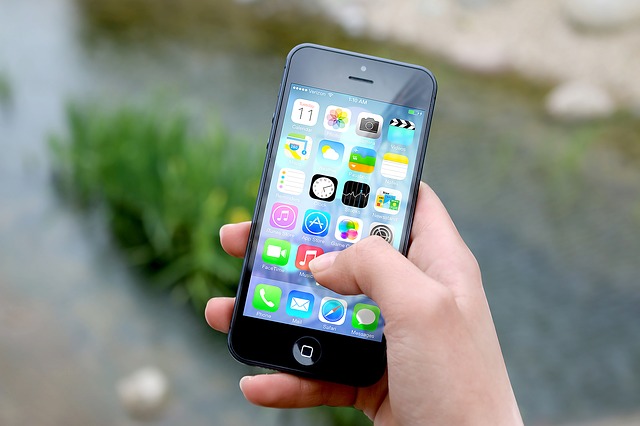 Since the iPhone product line is responsible for 55% of Apple's revenue and 70% of its profit, the importance of the iPhone 6 can't be overestimated.
Here are six things you should know about Apple and the iPhone 6:
1 ) The iPhone 6 screen will be bigger… but will it be big enough?
The iPhone 6 will reportedly have a 4.7" (diagonal) screen. This is a jump up from the 4" screen of the iPhone 5. But it is still smaller than the 5.1" screen of the iPhone 5's primary competitor, the Samsung Galaxy S5. Apple is also reportedly working on a 5.5" iPhone 6, but recent reports have suggested that its release may be delayed until 2015 because of production issues.
2) It will have a sapphire-based screen.
The iPhone 6 is expected to have a synthetic sapphire-based screen. The good news is, sapphire is excellent at crack and scratch resistance. It also enables screens that have thinner bezels, making the useful area of the screen larger for a given size. The bad news is, sapphire is denser than the Gorilla Glass currently used on iPhones, making the device heavier.
3) The iPhone 6 will likely run Apple's newest operating system, iOS 8.
New operating systems always bring new features and functionality. In this case, Apple's forthcoming iWatch product is also expected to run iOS 8 (or a pared-down version) and this is expected to enable tight integration of the iWatch's expected biometric features with a companion iPhone 6 handset.
4) Apple stock has been volatile near iPhone releases.
Apple's last four iPhone introductions have occurred on June 7, 2010 (iPhone 4), October 4, 2011 (iPhone 4s), September 12, 2012 (iPhone 5) and September 10, 2013 (5s and 5c).  Except for the original iPhone 5 release, Apple's share price declined a modest amount after the official iPhone release, then began rising again.
For the iPhone 5, the release came shortly before the first of several quarters of sharply decelerating revenue growth for the company as a whole. Apple stock declined sharply from a (split-adjusted) high of $100 in September 2012 to around $55 in April 2013. Only within the last week has Apple reclaimed its all-time high.
5) Apple continues to lose market share, but the market is still growing.
Worldwide, Apple's smartphone market share continues to fall and was only 11.7% in the second quarter of 2014, down from 13.0% in the year-earlier period.  Apple's market share in the U.S. was about 42% in Q2, thanks to a) the U.S. residents having higher per-capita incomes, and b) U.S. mobile service providers offering generous subsidies that materially lower the cash cost of a handset at purchase.
That said, worldwide smartphone handset growth was about 25% in the second quarter, meaning that even though Apple is losing share, it is still capturing a slightly growing share of smartphone revenue. And this in turn supports the rest of their very profitable ecosystem, including iTunes and cloud services.
6) "Apple vs. Samsung" is the wrong way to look at Apple's prospects.
Given the importance of the iPhone to Apple, many have interpreted rival Samsung's own sharp market share declines as positive for the American technology giant. But that is short-sighted. Both companies are suddenly competing against inexpensive, shockingly capable Android-based smartphones from lesser players like Huawei, Lenovo, Xiaomi and Micromax. While these brand names may be unfamiliar to Americans, they are growing sales at rates much faster than either Samsung or Apple.
As I wrote nearly a year ago, handset manufacturers face the prospect that more and more functionality is moving off of the device and on to the network, whether it's through social networks like Facebook (FB) and LinkedIn (LNKD), simple messaging apps like WhatsApp or payment apps like Intuit's (INTU) GoPayment.
Apple certainly has an enviable ecosystem within which users enjoy a lot of utility.
But you have to ask yourself: Is Apple is a better bet now with 11% smartphone market share and the stock at $100, than it was in mid-2010, with 20% market share, and the stock at $35?
—
DISCLAIMER: The investments discussed are held in client accounts as of July 31, 2014. These investments may or may not be currently held in client accounts. The reader should not assume that any investments identified were or will be profitable or that any investment recommendations or investment decisions we make in the future will be profitable. Past performance is no guarantee of future results.