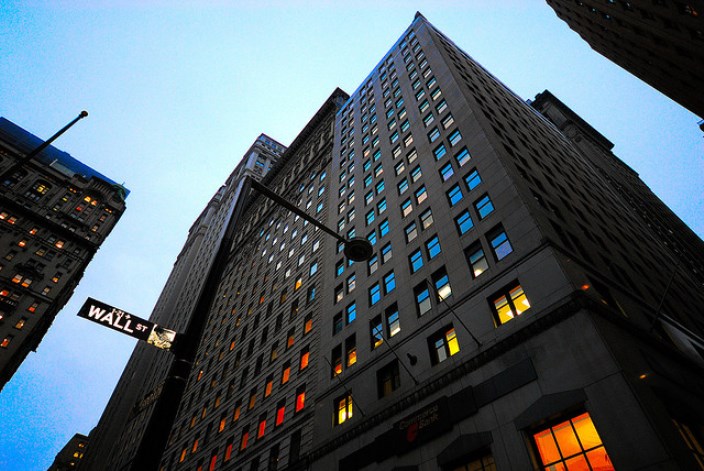 Momentum stocks have staggered recently and the Dow Jones Industrial Average has pulled back a bit from all-time highs, triggering the latest concerns that U.S. stocks are overvalued. But don't worry, this too shall pass, says noted technical analyst Tom Dorsey.
"We're still in a structural bull market," said Tom Dorsey, co-founder and president of Dorsey, Wright & Associates.
The firm manages the Global Technical Leaders portfolio, which recently celebrated its one-year anniversary on Covestor.
Dow Jones Industrial Average
Late last year, Dorsey said he thought U.S. stocks would stay strong in 2014.
"Of course there will be pullbacks, but we believe we remain in a bull market," Dorsey said. "Long-term investors should try to keep their eye on the ball. It might be a good idea to ignore the panic in the financial media because it can lead to bad decisions."
Dorsey specializes in technical analysis using point and figure charting, and relative strength.
The Global Technical Leaders portfolio is designed to invest in ETFs tracking various equity markets that are showing relative strength. The underlying ETFs are themselves based on indices developed by  Dorsey, Wright & Associates.
For example, the portfolio's largest holding is  PowerShares DWA SmallCap Momentum Portfolio (DWAS) at about 49%. The ETF tracks the Dorsey Wright SmallCap Technical Leaders Index.
"Small-caps took the brunt of the pain during the first quarter and the Global Technical Leaders portfolio underperformed the S&P 500," Dorsey said. "That will happen since we expect the model will underperform one quarter out of every four. So we think this might be a very good time to get in. We think we'll come back strong and that 2014 will be a great year."
Dorsey also touted the portfolio's low 0.25% fees.
The portfolio also owns PowerShares DWA Momentum Portfolio (PDP), PowerShares DWA Emerging Markets Momentum Portfolio (PIE) and PowerShares DWA Emerging Markets Momentum Portfolio (PIZ).
"The portfolio periodically rebalances and historically has had very little turnover," Dorsey noted. "It gives investors the ability to invest in markets around the globe, including developed and emerging markets."
Dorsey, Wright & Associates was founded in 1987 and offers a variety of financial research and money management services. The firm employs a rules-based approach rooted in relative strength, which is designed to remove the emotions and biases from the equation.
Photo credit: Antonio Morales Garcia via Flickr Creative Commons
DISCLAIMER Nothing contained herein should be construed as an offer to sell or the solicitation of an offer to buy any security. This document does not constitute a personal recommendation or take into account the particular investment objectives, financial situations, or needs of individual clients. Before acting on any analysis, advice or recommendation in this document, clients should consider whether the security or strategy in question is suitable for their particular circumstances and, if necessary, seek professional advice. DORSEY, WRIGHT & ASSOCIATES, its officers, directors, partners and/or other associated persons may own, hold options, rights or warrants to purchase some of the securities or assets mentioned in this report, or close equivalents. Even if DORSEY, WRIGHT & ASSOCIATES does not currently hold the asset, it may in the future. DORSEY, WRIGHT & ASSOCIATES may elect to buy or sell these assets or change its opinion without regard to this report, and without prior notice. Past performance is not a guide to future performance.