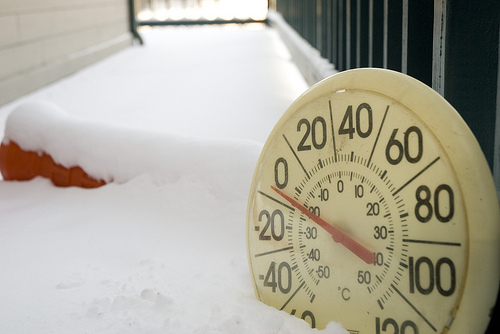 Two portfolio managers on Covestor were recently interviewed by MainStreet for a story about how harsh winter temperatures have impacted the U.S. economy and stock market, if at all.
Jim Wright of Harvest Financial Partners, which manages the Domestic Dividend portfolio, said he doesn't see an impact from the weather:
This season's frigid weather has not affected the stock and bond markets. Investors should focus on the ability of company to sustain growth, said Jim Wright, a portfolio manager on Covestor and chief investment officer at Harvest Financial, a registered investment adviser in Paoli, Penn.
"We still advise that investors should look at the fundamentals of the underlying companies and valuations," he said. "That is what will drive the markets over the longer term. I am not sure that we have had much a collapse in the markets this year due to weather. All-in-all, I see weather as a non-event from an investment standpoint."
Daniel Beckerman, who manages the Asset Allocation portfolio, also downplayed the cold weather and its impact:
Investors should distinguish between economic data and the stock market, said Daniel Beckerman, a portfolio manager on Covestor and president of Beckerman Institutional, an Oakhurst, N.J.-based registered investment adviser.
"The colder than usual weather certainly has had an impact on the housing market and on consumer spending," he said. "While the economy has been somewhat sluggish, the US stock market has done relatively well. In fact, one could argue that the US market is reasonably priced even if economic data was a lot better."
Betting on an economic rebound would be a mistake, Beckerman said.
"The stock market and the economy are not correlated in the way that most people might think," he said. "I am seeing the biggest bargains in the stock market in areas where there is now great economic uncertainty, such as the emerging markets."
Read the full article at MainStreet.

Photo Credit: Highway of Life
DISCLAIMER: The information in this material is not intended to be personalized financial advice and should not be solely relied on for making financial decisions. All investments involve risk, the amount of which may vary significantly. Past performance is no guarantee of future results.