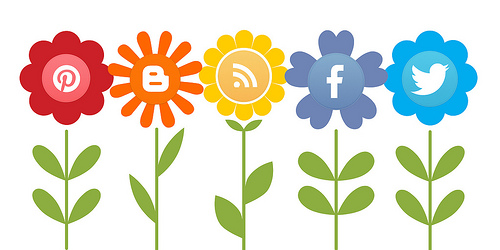 Tech IPOs come in waves.
First, the high-quality companies go public — the no-stories, cash-generating, grown-ups-in-charge kind of companies. Demand is so high that the insiders at the company can get away with selling shares in the IPO. At times, so many insiders are selling, it resembles a jailbreak.
Then come the second-tier players that, while not quite having the bona fides of the first group, can still support a fancy valuation and generate headlines on the business TV networks. Some of these fast followers are pretty solid. And others, not so much. At the road shows for these lesser firms, it seems you're always being told to close one eye and squint with the other … to see how they look just like those great companies you missed out on last year.
With companies oriented toward social media, this play has been run pretty much just like it was drawn up in the dirt. First to IPO was LinkedIn (LNKD), which tripled during its first day of trading in May of 2011. In my opinion, LinkedIn was followed by higher-quality players like Facebook (FB) and Yelp (YELP), and some "not-so-much'" players like Zynga (ZNGA) and Groupon (GRPN).
Now we're into the third wave. The IPOs stop as first movers use their high value stock to buy up other firms. Facebook, for example, bought Instagram for $1 billion and just last week offered $19 billion for WhatsApp. Facebook's actions have baffled some, but it is actually following a well-established playbook. Remember Yahoo (YHOO) buying Broadcast.com in 1999? Or Microsoft (MSFT) buying Hotmail in 1997?
But this third wave has an interesting consequence. The companies now coming to IPO face the metaphysical question: if you were really good, wouldn't you have been bought by now? In Cloud Computing, Rackspace (RAX) has been haunted by this very question for nearly three years.
So what might be different about the social-media IPO wave?
The usual make-or-buy calculation has gone out the window. Of course Facebook could have spent about $50 million to create a valid WhatsApp competitor. That Facebook's board didn't insist on a "make" path bodes extremely well for the remaining instant-messaging firms like WeChat, Line and Kakaotalk. The latter two are already contemplating their next moves.
How many screens can we look at? To how many social networks can we belong? Growth from this point forward in developed countries is going to come not from more users of more networks, or more time spent "on" those networks, but more effective monetization per user. This means more targeted ads (utilizing the usage data) containing more video. One-fifth of U.S. adults with Internet access regularly use three or more social networks. In less-developed countries, people are still increasing their social-media engagement.
Newer social-media platforms (like WhatsApp) offer a trojan horse into China, which typically blocks Facebook, Google+, Twitter and other western networks. WeChat (owned by Tencent) is based in China, so it doesn't have that problem.
So with all that in mind, which social-media companies are most likely to go public next? And if they're going public, is something wrong? Here are three fast-growing firms that, whether they even make it to an IPO or not, will be interesting to watch:
Pinterest
Pinterest is, by some accounts, already the third-largest "pure" social-media property, behind Facebook and Twitter. Only four years old, the site specializes in a graphical form of conversation initiation, where a user posts a photo or a trip itinerary or a recipe and asks for others to comment, in a kind of shared curation. Pinterest's usage demographics skew predominantly female, and by one estimate , one-third of all women in the U.S. use the site.
In its most recent round of venture funding in October 2013, Pinterest was valued at $3.8 billion. This is impressive, particularly considering that the company generates no revenue. None. Zero. And Pinterest's only known attempt to monetize its considerable traffic is its recent experimentation with "Promoted Pins."
With that in mind, it seems unlikely that Pinterest could be a stand-alone public company anytime soon. But then, given the recent risk-seeking by biotechnology investors, and tech's own sorry history of revenue-free IPOs, it almost seems plausible.
Spotify
Spotify is a music-streaming service based in the U.K. but available worldwide. Started in 2006, it ended 2013 with 24 million active users, six million of whom actually pay the company for a "premium" version of the service (read: "no audio ads"). Spotify is social to the extent that users can share playlists and other meta information.
In 2013, Spotify generated roughly $725 million in revenue. The company claims it pays out 70% of its total revenue to digital rights owners, who in turn pay songwriters and performers, where necessary. Its last financing, in late 2012, valued the company about $3 billion.
The good news is that Spotify has a functional business model. Unlike Pinterest, Spotify actually has paying customers. The bad news is that it's losing money, and the largest part of its expenses will rise proportionally with its revenue — it can't "make it up in volume." It will need to sell more ads and do other listener-unfriendly things to break even or make a profit. IPO cash could buy Spotify time to get things right — a time-tested strategy. Just see how well it's worked for Groupon.
Foursquare
If Twitter (TWTR) is about broadcasting every random thought coursing through your brain, then Foursquare is merely about broadcasting your location. And about establishing yourself as a knowledgeable resource for local information about restaurants and other venues.
But over the past 18 months, Foursquare's focus has expanded from a kind of frat-boy "hey, I'm here" location sharing to selling that info to advertisers eager to capture business from people already on their doorstep. Think local search, a la Yelp, but with the value-add of knowing the customer is close by. Or think "implicit search," where your smartphone automatically tells you how your friends rated the five closest dive bars.
Foursquare's revenue has accelerated recently from only $2 million in 2012 to an estimated $15 million last year. And a $41 million round of debt financing last April should provide some runway for the new advertising initiatives to gain traction. It's unlikely, though, that Foursquare was still worth the $600 million implied by its prior financing round.
Foursquare doesn't appear to be profitable. But among the three firms I've discussed, it is by far the most evolved as a business, and whose publicly traded stock I'd find most appealing. I wonder if I'd earn a badge from going to Foursquare's road show?
The bottom line is that the easy money in Social Media has already been made. Made by investors on some of those earlier IPOs. And now made by private companies bought up with high-value public currency. It's going to be harder to "Like" many of the players that are left.
Photo Credit: howtostartablogonline.net via Flickr Creative Commons

DISCLAIMER:  The information in this material is not intended to be personalized financial advice and should not be solely relied on for making financial decisions.  The investments discussed are held in client accounts as of February 28, 2013.  These investments may or may not be currently held in client accounts.  The reader should not assume that any investments identified were or will be profitable or that any investment recommendations or investment decisions we make in the future will be profitable.  Past performance is no guarantee of future results.