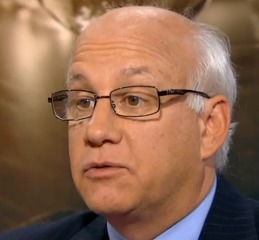 Scott Rothbort, who manages the High Dividend Low Volatility portfolio on Covestor, in a recent MainStreet report said investors may want to prepare for market volatility in a midterm election year.
Rothbort in the MainStreet story discussed his outlook for U.S. stocks, Treasury bonds and gold:
The market will continue to be volatile because during midterm election years, the S&P 500 delivers on average, slightly negative returns for the first three quarters followed by a "superlative" fourth quarter, said Scott Rothbort, a portfolio manager at Covestor, a registered investment advisery with offices in Boston and London. He predicts that the S&P 500 will end at 2,148, a 16% year-over-year increase. The S&P 500 rallied on Friday to an intraday high of 1884 and closed down at 1,871.
Many investors are likely to opt out of bonds since the 10-year U.S. Treasury yield surged from 1.76% at the end of 2012 to 3.03% at the end of 2013, Rothbort said.
"I foresee further backup in 2014 to 3.75%, which is enough to chase more investors out of bonds," he said.
Gold, which is often seen as a safe haven for investors, is not likely to produce better gains this year, said Rothbort.
"Gold, which declined in 2012 for the first year or so it seems since my bar mitzvah, will not fare much better in 2014," he said. "However, the glittery metal, which closed at around $1,205 after an approximate 28% crash in 2013, will experience a bear market rally in 2014, most likely in the first half of the year. However, once the year is over, gold will resume its decline."
Read the full article at MainStreet.