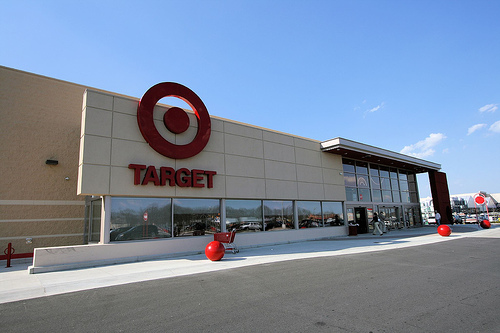 Retail and consumer discretionary stocks have been extremely strong performers in recent years as the economy recovers after the financial crisis.
However, the retail sector has been weak so far in 2014, leading to questions over the health of consumer spending, which accounts for about two-thirds of the U.S. economy.
The underperformance of consumer discretionary stocks, a highly cyclical sector, has also been blamed on poor weather and profit taking by investors.

Performance data source: Morningstar
"Some political developments such as the rollout of the Affordable Care Act and worries over the debt ceiling seem to be impacting consumer spending and confidence," said Gerry Sparrow, who manages the Fundamental Growth portfolio on Covestor. "However, I expect those to be smoothed out in coming months, and frigid temperatures have also slowed retail sales this winter. My expectation is that retail sales will pick up again in coming months."
Investors will get an update on January retail sales on Thursday. Economists are forecasting a decline of 0.1% from December, according to a MarketWatch preview. The consensus for no growth at all " could represent a chill on spending due to the weather — or something more fundamental about consumer spending," according to the report.
U.S. consumer spending rose 0.4% in December, more than expected. However, economists expressed concerns over stagnating wages and consumers dipping into their savings.
"The inability of income growth to keep pace with the increase in consumer expenditure places the sustainability of recent expenditure-driven economic growth into question," said Gennadiy Goldberg, an economist at TD Securities, in a Reuters report. "In fact, stagnant income growth and dwindling savings could lead consumers to moderate some of their spending plans in the months ahead, weighing on growth in early 2014."
"The U.S. consumer has continued to rely heavily on savings," added Eugenio Aleman, a senior economist with Wells Fargo Securities. "The U.S. can continue to rely a bit longer on bringing down the saving rate. At some time during this year we expect that consumption is going to weaken if we do not see some pickup in personal income and or a stronger recovery in consumer credit."
Within the consumer sector, shares of some companies focusing on lower-income Americans have been hit particularly hard lately. Also, Wal-Mart (WMT) and some other retailers may be impacted by reductions in food stamps and unemployment benefits.
The good news is that the overall retail sector as measured by SPDR S&P Retail ETF (XRT) has firmed up a bit after a steep decline in recent months. The chart below shows the relative performance of the retail ETF against the S&P 500. If the chart continues to rise, it would suggest investors are feeling better about the retail sector and consumer spending.

Photo Credit: j.reed
DISCLAIMER: The investments discussed are held in client accounts as of January 31, 2013. These investments may or may not be currently held in client accounts. The reader should not assume that any investments identified were or will be profitable or that any investment recommendations or investment decisions we make in the future will be profitable. Past performance is no guarantee of future results.