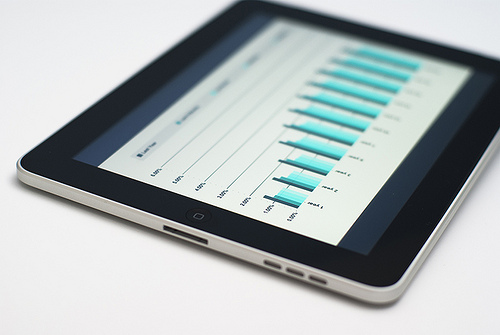 The younger generation of up-and-coming investors has learned some hard lessons from the financial crisis. They aren't content to do things the way their parents did, and they don't take what Wall Street says at face value.
Although Millennials have often been portrayed as spoiled and entitled, recent studies have contradicted those stereotypes. In fact, the younger generation of investors in their 20s and 30s are very concerned about their financial future. Millennials are seen as the most conservative investors since the World War II generation that suffered through the Great Depression. According to a recent survey by UBS, Millennials (ages 21-36) hold more than 50% of their assets in cash, and less than one-third in equities.
Obviously, the financial crisis has left a deep impression on younger investors, and they're skeptical that Wall Street has their best interests at heart.
"The loss of trust has been significant. Having said that, there is terrific economic incentive to find and assist investors," said Steve Winks, a leader in the fields of financial planning and investment consulting as publisher of Senior Consultant.
"Being held to the fiduciary standard of care to act in the client's best interest has become a generational issue," Winks adds. "Millennials are indisputably the future of the industry."
When it comes to financial planning, Millennials are most interested in interacting with an advisor online (61%), followed by attending webinars (59%), according to a survey by TIAA-CREF.
All about trust
"Millennials are realistic about needing advice when it comes to meeting their financial goals. Surprisingly, when making a financial decision, Millennials are no more self-directed than other generations," according to the UBS survey. "Rather than relying exclusively on social media and online sources, Millennials tell us that they look for face-to-face advice from people they trust, and who listen to them—particularly family or a family-referred professional."
Most Millennials do not have a financial adviser, but less than 10% made their last key financial decision without consulting someone, according to the study. They tend to look for input from multiple sources, including online.
"Millennials actually worry more than other generations about getting good advice to help reach their financial goals and knowing if they can trust the advice they receive," according to UBS.
Younger investors are savers and as their financial resources grow, the Millennials will come to wield enormous influence in the financial services market, says Elliot Weissbluth, CEO of HighTower, a Chicago-based advisor-owned financial services company.
"Millennials will demand advisors who incorporate cutting edge technology into their practice and, equally important, who represent their values: collaboration, transparency, innovation, engagement and access," Weissbluth wrote in a recent commentary for CNBC.com.
A changing landscape
So younger investors are understandably wary of the stock market, Wall Street and the traditional brokerage industry after the financial crisis.
Meanwhile, Millennials are tech-savvy and as consumers they use the Internet for comparison shopping and finding the best deals on products. They verify.
Young investors are accustomed to buying products online with comparison shopping. First it was commodities like books on Amazon, then it was try-before-you-buy products such as shoes on Zappos. Now, more people are even finding their spouses online. It won't be surprising to see an increasing number of Millennials going online to compare investment managers, advisors, and products.
Transparency is key for Millennials, and they trust open markets that allow them to compare performance among relevant peer groups, whether they are purchasing a book, car or investment product. They have grown up in a world where ingredients have to be listed on everything from the food they eat to the clothes they wear, and they expect that in other areas, such as investing.
Online marketplaces and investing
Interpreting data on the thousands of stocks that investors can choose from is a daunting task. While self-directed active traders are comfortable with this practice, most retail investors prefer to pick from a smaller universe of choices. Online marketplaces of investment managers allow investors to choose managers to handle the stock picking and portfolio rebalancing.
"Covestor has brought the benefits of comparison shopping and the online marketplace experience to the retail investor. While online marketplaces have been available to financial advisors and institutions, the retail investor has not had the benefit of selecting managers using sort-and-search functionality, peer-group comparison and transparency of holdings at the security level," says Asheesh Advani, CEO of Covestor.
"The site lets investors use standardized manager profiles to select people – instead of stocks or financial products," Advani notes. "This level of transparency is refreshing in the investment management industry and is consistent with the direction in which the industry appears to be heading."
The old model of Wall Street putting its own interests above its clients is dying. It's not surprising that financial services ranks at the bottom of all industries in terms of trust.
Younger investors are instinctively seeking out fiduciaries who put their clients first. It's now up to the financial industry to create a shopping experience that appeals to the values of Millennials.
Photo Credit: DandA-foto
Disclaimer: All investments involve risk and various investment strategies will not always be profitable. Past performance does not guarantee future results.

Full disclosure: Steve Winks holds stock options in Covestor.