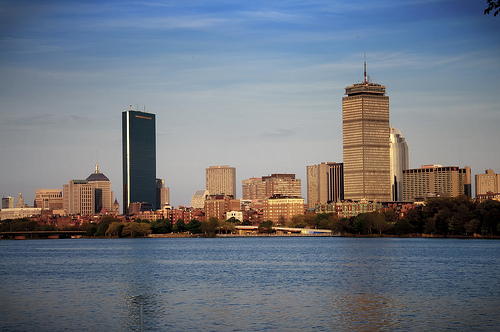 Bruce Kaser and Chris Fasciano bring more than a half-century of combined investment experience to the new SMID Cap Value portfolio on Covestor. The Boston-based Ironwood Investment Management portfolio managers put that extensive knowledge to work hunting for undervalued companies in the less-efficient market for mid- and small-cap stocks.
Specifically, the pair look for firms that are in the midst of transitions such as new management, a spin-off or emerging from bankruptcy.
"It's an event-driven portfolio," says Kaser, who previously managed money at RBC Global Asset Management. "Companies that are undergoing changes can see their stock fall out of favor with investors and trade at a discount."
SMID Cap Value Portfolio attempts to capitalize on potential situations when the market has gotten too pessimistic on a company due to a transition. Sometimes a firm is under pressure to make a change after underperforming expectations for a long period.
The strategy seeks to hold between 30 and 50 stocks the managers view as undervalued in the U.S. small- and mid-cap space. Typically these companies have market capitalizations ranging from about $500 million to $10 billion.
"The small- and mid-cap space is not as well-followed or well-researched as large-caps," said Fasciano, whose portfolio-management experience includes stints at Schroder and Evercore. "We feel that our disciplined, bottom-up research and stock picking can add value in this relatively inefficient segment. There are a lot of interesting stocks in the space without a lot of Wall Street research coverage."
SMID Cap Value Portfolio attempts to outperform the Russell 2500 Value Index.
The managers said they don't have hard-and-fast targets for sector allocation weights, instead investing purely in their best ideas. The portfolio has relatively low turnover.
"These are not one-quarter transitions," Fasciano said. "We're long-term investors and these changes can take years to play out successfully."
Kaser said some of his favorite investors combine patience and a value bent, naming Seth Klarman and Warren Buffett in particular.
Fasciano added his investment philosophy is an amalgamation of many different disciplines.
"There are a lot of different ways to make money investing, and you can learn something from everyone," he said. "I like to pick top investors' brains, and keep what I like and discard what I don't."
Photo Credit: Werner Kunz
DISCLAIMER: Investment involves risk. The reader should not assume that any investments identified were or will be profitable or that any investment recommendations or investment decisions we make in the future will be profitable. Investments in securities of small-cap and growth companies may be especially volatile. Past performance is no guarantee of future results.