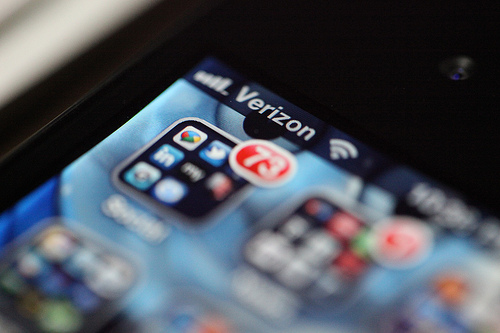 The shift from PCs and laptops to mobile devices is a major market trend that investors are trying to get out in front of.
Barry Randall, manager of the Crabtree Technology Portfolio on Covestor, in a recent Forbes article said an alternative way to play mobile he favors is to invest in telecommunications stocks.
The portfolio manager tells Forbes:
"Unless somebody comes up with some other way for people to communicate with each other, people are going to need telecom providers whether they address the world at large or enterprises," says Randall.
As mobile services get more use, he doesn't expect much in the way of change among the big players that dominate the landscape in the U.S. Verizon Communications' purchase of Vodafone's stake in Verizon Wireless, and the appetite for the $49 billion in bonds it sold to help finance the deal, is a sign of good things to come, says Randall. Verizon has trailed the broader market with an 11% gain this year but has returned 16% including dividends.
Read the full article here.
Photo Credit: Robert Scoble
DISCLAIMER: The opinions provided above are those of the contributors and not necessarily those of Covestor. The investments discussed are held in client accounts as of December 31, 2013. These investments may or may not be currently held in client accounts. The reader should not assume that any investments identified were or will be profitable or that any investment recommendations or investment decisions we make in the future will be profitable. Past performance is no guarantee of future results.