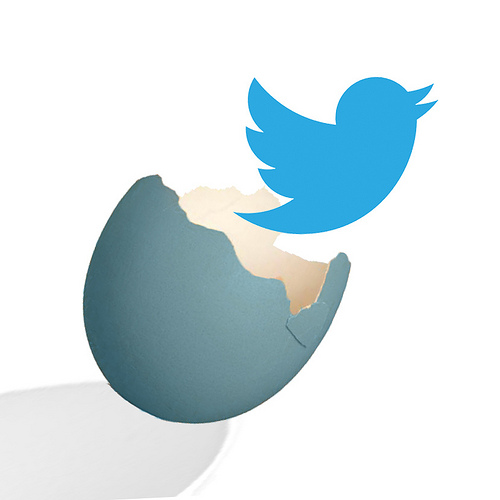 Twitter is expected to launch its highly-anticipated public offering next month. Many individual investors are wondering whether they should buy in on day one or wait until the IPO hullabaloo subsides.
Memories of Facebook's troubled IPO in May 2012 gives some investors cold feet. That first day of trading was marked by technological problems at the Nasdaq, and Facebook shares went on to drop more than 50% from the $38 IPO price before bottoming in September 2012. Facebook shares didn't reclaim $38 until August of this year.
Tech sector portfolio manager Barry Randall, who is founder and chief investment officer of Crabtree Asset Management, believes that waiting until after the IPO to buy Twitter could provide a better opportunity for investors. That was the case with social media stocks Facebook and LinkedIn. Randall manages the Crabtree Technology portfolio on Covestor, which seeks to own 50 tech stocks at all times.
"We'll keep an eye on Twitter shares, but we won't chase the IPO or try to get an allocation," he said.
Also, Twitter wouldn't pass Randall's quantitative screen, as it doesn't have positive operating cash flow for the past 12 months. However, Twitter's S-1 filing did show the company is growing faster than he expected.
During the first half of 2013, Twitter generated revenue of $253.6 million, more than double the year-ago period. For all of 2012, Twitter had revenue of $316.9 million, though the company has yet to turn a profit, unlike Facebook and LinkedIn.
Bloomberg pegged Twitter's valuation at $12.8 billion, based on Twitter's $20.62 fair-value determination of its shares in August, and unnamed sources who say there are 620 million shares outstanding. Some analysts and fund managers predict the company's valuation could soar above $20 billion after the shares start trading.
Based on Twitter's financials, Randall estimates Twitter shares could trade between 15 and 18 times revenue after the IPO. Facebook and LinkedIn have price-to-sales ratios of 20.2 and 20.9, respectively, according to Morningstar.
"Twitter is losing money, but is growing like crazy," Randall said.
Still, he won't be buying the Twitter shares on the first day. "There are a lot of animal spirits on IPO day. It's a fool's game to try and guess the exact price," Randall said.
If he does buy Twitter it will be after the IPO, as how the stock trades in its early days will be influenced by the road show, underwriters, broker allocations, and supply and demand forces that are even more unpredictable than normal. Twitter shares could offer better value down the road after the IPO glow fades, Randall thinks.
Specifically, he said he'll be watching to see if Twitter can execute on its plans and generate cash flow. Crabtree also hunts for companies that are taking or maintaining market share. Yet that may be more difficult to measure considering Twitter doesn't really have any true competitors, although Facebook and Instagram, which is owned by Facebook, are indirect competitors, Randall said.
"Twitter invented microblogging and has the brand name. They have 100% market share so it can only go down," he said.
Photo Credit: mkhmarketing
DISCLAIMER: All opinions included in this material are as of October 11, 2013 and are subject to change. The opinions and views expressed herein are of the portfolio manager and may differ from other managers, or the firm as a whole. All investments involve risk (the amount of which may vary significantly) and investment recommendations will not always be profitable. Past performance does not guarantee future results.