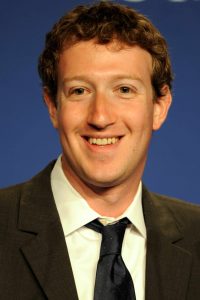 Facebook (FB) delivered mixed earnings results late Wednesday  Yet the headline numbers don't really capture the positive trends taking hold at the social network site. Here are five things you need to know from latest read on Facebook.
Key Numbers: First quarter revenue jumped 38% year-on-year to $1.46 billion, exceeding Wall Street expectations. Earnings narrowly missed the consensus estimate: up 7% to $219 million. Expenses shot up 60% in the period, driven by infrastructure investments at the site and increased headcount. Facebook shares, which touched a 52-week low of $17.55 back in September amid heavy short interest, have rebounded nicely to $27.43 as of May 1. However, the stock has fared less well vs. the S&P 500 Index so far this year.
MAUs: Total monthly active users advanced 23% to 1.11 billion versus the year-ago period. Of that, the number of users reaching Facebook with mobile gadgets like smartphones and tablets rocketed up 54%.
Mobile ads: Mobile advertising revenue represented about 30% of total advertising revenue, up from 23% last year at this time. Facebook's total revenue is expected to advance 30% to $6.53 billion in 2013, according to Bloomberg. Analysts quoted in the Bloomberg story also see mobile ad revenue hitting $1.2 billion by 2014.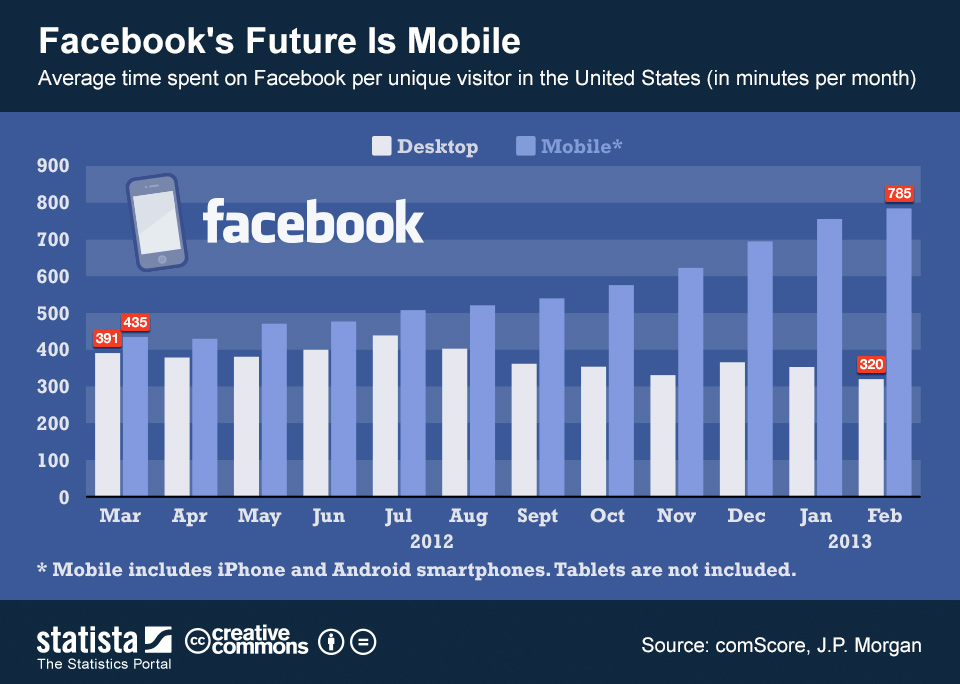 Instagram: The photo sharing feature pulled in 100 million monthly active users in the first quarter. Devindra Hardawar at VentureBeat took note of the remarkable success of Instagram's Android app launched about a year ago:
After only one year, Instagram's Android app has grown to account for almost half of the photo sharing app's 100 million users, the company announced today. To compare, Instagram had 30 million users a year ago, when it launched its Android app. And that was only a few days before Facebook ended up buying the company for a whopping $1 billion.
Facebook Fatigue: One of the big challenges for Zuckerberg & Co. is keeping teenagers enthusiastic about the site. Some surveys have shown a drop off in interest. SV Angel's Brian Pokorny, who recently spoke at the Disrupt New York 2013 conference hosted by TechCrunch, described Facebook in unflattering terms.  "It's a utility," Pokorny said. "It's not going anywhere."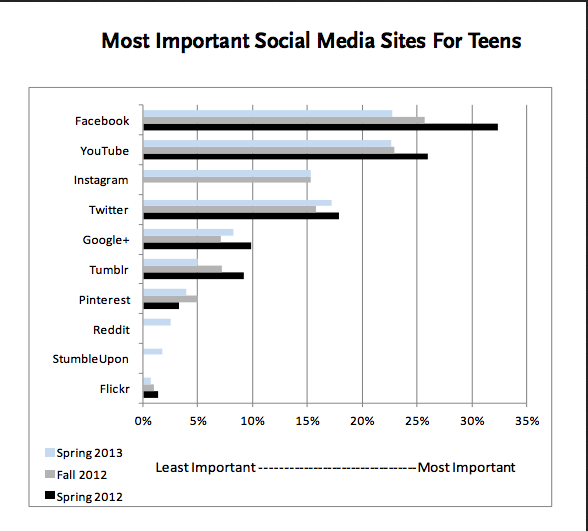 Facebook's top executives are aware of the problem, but discount the idea that the social network site has lost its edge. Tomio Geron at Forbes, who live-blogged the Facebook earnings call, zeroed in on this quote from Facebook CFO David Ebersman:
We have high penetration rates in the U.S. and globally. Younger users remain among the most active users we have. Younger users are also extremely active users of Instagram. The urban legend we think is more often than not from surveys. We take this feedback seriously but the assumption is of a zero sum game. We don't think so.
The full earnings conference call transcript is now up on Seeking Alpha.
The following Covestor portfolios are long Facebook as of 5/1/13:
Undervalued Opportunities

managed by Eric Steiman

Flexible Long-Short

managed by Ruben Kuswanto

Long Only Sector Rotation

managed by Banu Simmons
One Covestor portfolio is short Facebook shares as of 5/1/13:
Photo credit: Guillaume Paumier, CC-BY
The investments discussed are held in client accounts as of May 1, 2013. These investments may or may not be currently held in client accounts. The reader should not assume that any investments identified were or will be profitable or that any investment recommendations or investment decisions we make in the future will be profitable.