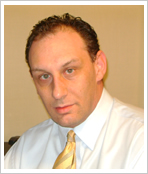 Author: Yale Bock, Y H & C Investments
Covestor models: Concentrated GARP, Long Term GARP
Disclosure: Long DLB, CASS, CLGX, DGI, GIGM
The Concentrated GARP portfolio saw another good month of returns in August as the portfolio returned almost 5% for the month*, beating all major US stock indexes.
The portfolio had two companies report earnings in August. What is interesting is they are the companies which have really held the portfolio back. One is a great business and the other seems forever trying to become profitable. These holdings are a great example of opportunity cost, as money which does not perform in one company takes away from capital which can be put into holdings which could potentially help the portfolio. Money management is always full of second guessing, and I am no exception.
Gigamedia (GIGM) reported earnings on August 23, and yet again, they are starting a new business. They decided to sell their holdings in Mangas Gaming and IAHgames, and raised some cash in doing so. In addition, they are starting a new business for small business enterprises in Asia focusing on the cloud.
Digital Globe (DGI) is a satellite provider of commercial earth imagery and information services  Digital Globe reported better than expected earnings and raised their guidance for next year.  Also, the backlog in orders is up 35% for next year, and DGI is in the process of taking out their chief rival, Geoeye.
I thought that might happen last month and it took place quickly. Give credit to a very opportunistic DGI management and hopefully it will be approved by the Justice Department fairly quickly.
Corelogic (CLGX) is an information provider which specializes in data about real estate related industries. A large part of their data centers on property and mortgage information services.  In addition, they provide credit information in a variety of industries. The company announced very strong results and raised their guidance for the rest of 2012.
Cass Information Systems (CASS) provides information, invoice, and payment processing services to a wide variety of enterprises in the United States. Cass also has a small banking division as well. The company reported better than expected earnings on July 19, 2012.
Dolby Laboratories (DLB) provides audio and video products for the entertainment industry on a global scale. Much of their revenues come from licensing their technologies on personal computers, laptops, tablets, and smartphones. In addition, they make sound systems for a wide variety of customers, including movie studios, theatres, and network and satellite television providers.
Dolby reported earnings on August 2, 2012 which was below analyst estimates and they reduced guidance for the rest of the year. In reading the conference call transcript, it seems as if they are building a nice ecosystem for their platform in the mobile sector, and it should pay dividends in 2013.  In the meantime, the stock does nothing.
To invest in the Concentrated GARP Portfolio, click here.
*Performance discussed is net of advisory fees. Also, any investments discussed in this presentation are for illustrative purposes only and there is no assurance that the adviser will make any investments with the same or similar characteristics as any investments presented. The investments are presented for discussion purposes only and are not a reliable indicator of the performance or investment profile of any composite or client account. Further, the reader should not assume that any investments identified were or will be profitable or that any investment recommendations or that investment decisions we make in the future will be profitable.