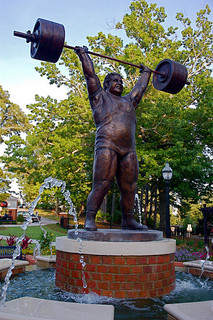 by Michael Tarsala
There seems to be too many economic worries to count right now — a weak economy in Europe, slowing growth in China, and fears of a fiscal cliff among them.
Yet here are the three things that are seem to be going right with the economy, and may be helping the U.S. to stave off a recession:
Loan growth:
Banks are lending again. Loan balances rose for the fourth time in the last five quarters, up 1.4% in the second quarter to $102 billion. Even better news, loans to commercial and industrial borrowers rose 3.6% to $48.9 billion.
The fact that lending is increasing and the rate of money flowing into deposit accounts is slowing reflects may be a reflection of the consumer becoming less fearful and willing to take on risks to boost the economy.
Housing:
Home prices in 20 U.S. cities rose 0.5% in June. It marked the first time housing prices increased on their own since the U.S. financial crisis began. The last increase was in September, 2010, which had been significantly aided by tax incentives.
Not only is that a positive for the construction industry, the banks and possibly for jobs, rising housing wealth can have a positive effect on personal consumption spending, wrote UBS economist Maury Harris in a recent note to clients. It may be helping to give a silent, steady lift among other parts of the economy that are looking shaky.
California:
California, one of the world's 12-largest economies, is not yet strong. But its weak job market appears to be improving. The state gained 365,100 jobs in the past 12 months, leading the nation in job creation in June. It has gained 116,100 jobs in the past three months alone. Unemployment remains high at 10.7%, but that is down from 11.9% a year ago.
Even a slight rebound for the most populous state in the union could be a positive influence on the U.S. economy as a whole.
If you would like to talk about how the economy, the fiscal cliff or the presidential election might affect your investments, contact us at Covestor at 866-825-3005 X 703.
We would also welcome the chance to talk to you about our investment models and to help you decide if one or more of them might be right for you.
Invest with us, and your money is held in a top-tier brokerage account bearing your name, separate from everyone else's money. It's not sloshing around in a pool run by us or some third party, and there is no one earning interest on it.
It's your own account; you can see the balance change on a daily basis, make investment changes extremely quickly, and add to or pull your money at your complete discretion.