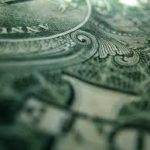 by Michael Tarsala
One reason to think markets won't see a big pop if and when more quantitative easing is announced: It's mostly priced in.
San Francisco Fed President John Williams late this week joined Boston Fed President Eric Rosengren in supporting QE3. Both, in fact, support purchase program with no official closing date, according to the San Francisco Chronicle.
They join the Fed's No. 2 Janet Yellen, who voiced support for more easing as early as June. The additional stimulus would be seen as supportive for the economy, commodities including gold, as well as stocks.
Yet at this point, an 80% chance of QE3 is now factored into the market, according to Bank of America's research team.
Maybe that's aggressive: the latest Thomson Reuters survey cites a 63% chance of QE3 in the markets.
Either way, both research groups see a majority chance of it happening — and the potential stock benefits already accounted for.
If you want to talk strategy, and if a more defensive equity positioning is right for you, call Covestor, at 866-825-3005, X 703, from 9 to 5, Monday through Friday, ET. You can ask for Bhargav in our New York office.
At Covestor, we can set you up with your own separately managed account (your money is separate from everyone else's) that may help you to address QE3 factors – all with very low investment minimums.