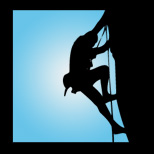 Brian Michaud and Tyler Kocon, Split Rock Private Trading
Covestor models: Bakken Shale, Equity Rotation
For all of the excitement and continued growth that surrounds unconventional oil shale plays like the Bakken and the Eagle Ford, there are also many growing concerns surrounding the controversial practice of fracking.
Fracking has been on the hot seat simply because of the environmental pressures that the process seems to exacerbate. There are many aspects about fracking that throw environmental protectionists into a frenzy; from the risk of aquifer contamination to the extreme case of causing earthquakes.
One of the most important parts of the fracking process involves the use of water as a foundation for fracking fluid; a mixture of water, chemicals and "proppant" that under high pressure creates and supports fissures in shale rock to allow oil and natural gas to flow into the wellbore.
A massive amount of water is needed to successfully complete the fracking process – in some cases between 3 and 5 million gallons per well.
This colossal use of water for the extraction of oil and natural gas is a major problem plaguing not only the environment but the bottom lines of energy companies.
Innovation, though, has yielded a more promising future. Companies like Ecosphere Technologies (ESPH) have developed processes that can save countless gallons of water from use, and simultaneously save exploration and production companies some big money in the process.
Portfolio manager Tyler Kocon of Split Rock Private Trading has incorporated ESPH into the Bakken Shale separately managed account distributed by Covestor.
Ecosphere Technologies is a Florida-based company that specializes in wastewater treatment solutions for industrial markets. Essentially, ESPH has created diversified engineering technology, licensing, and environmental services that allows their customers to recycle water used in their particular industry for other activities.
ESPH has exposure to a broad number of industries outside of energy, including agricultural, industrial, marine, mining and minerals. In each, it uses its innovative Ozonix technology to recycle and reuse contaminated water for other purposes.
Additionally, Ecosphere operates a subsidiary named Ecosphere Energy Services that is focused exclusively on solutions for energy.
EES (Ecosphere Energy Services) has initiated contracts with subsidiary companies of Southwestern Energy Company (SWN) and Newfield Exploration Company (NFX). Both of these companies operate in the Fayetteville and Woodford shale areas of Oklahoma and Arkansas.
EES works with these companies by utilizing Ozonix technology to recycle waste water produced during fracking, as well as the flowback of water from a producing well.
Ozonix involves a complicated process of water oxidizing that effectively kills bacteria, oxidizes heavy metals, and inhibits scale formation so the water can be reused.
The most prominent benefit that emerges from the process is the ability of the company to avoid expensive disposal and fresh water acquisition costs that can adversely impact operating margins and ultimately cash flow to the shareholder.
If the water is not reused for the fracking process, it can effectively be utilized for irrigation in the agricultural industry.
Ultimately, EES and Ecosphere Technologies in general provide a valuable, important, and increasingly necessary service as the unconventional oil and natural gas markets continues its torrid growth rate.
ESPH is just another example of how Split Rock Private Trading has incorporated interesting derivative holdings into the Bakken Shale separately managed account.
Want to learn more? Talk to us. You can ask for Bhargav. He can provide you with a lot more information and help you decide if the Bakken Shale investment model is right for your personal investment needs.
At Covestor, we can set you up with your own separately managed account (your money is separate from everyone else's) with very low investment minimums.