by Michael Tarsala, CMT
Energy is the sector that I am watching closely this week as a sort of telltale for the stock market.
And I'm talking about both crude oil, as well as the oil stocks.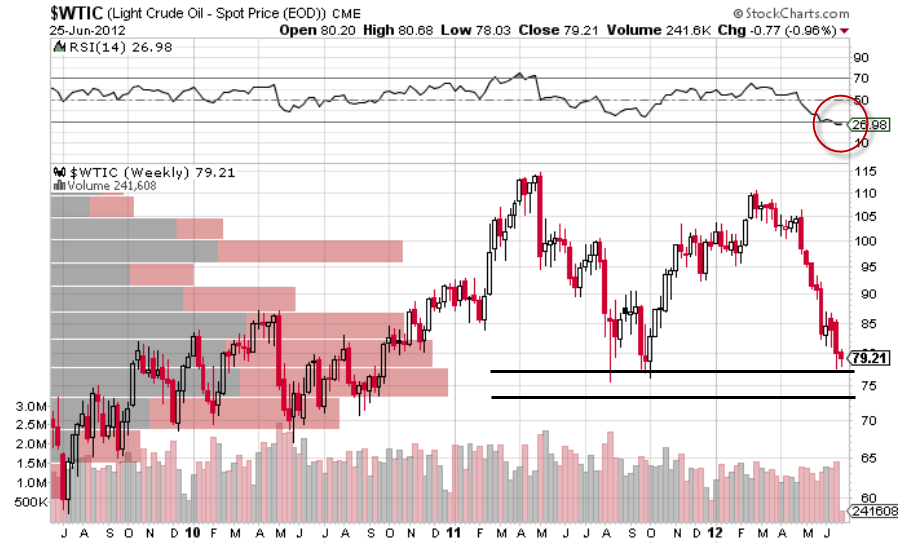 Source: Stockcharts.com
Here's the weekly crude chart. You can see, it moved lower to start the week.
It's been a long, steep drop since mid-April.
That decline is showing some signs of tiring.
Perhaps not yet, though. The long bars in black on the chart mark a past trading range that is acting like a magnet, still attracting the price lower.
I think the next stop could be in the $75 area, or roughly another 5% lower from here.
Now energy stocks, using the Energy Select SPDR (XLE) as a proxy, have held up better than crude since mid-April.
Perhaps not for long.
A move below the early June lows now looks possible.
If that happens, a revisit to support around $57.50 could happen. That's about 7% lower.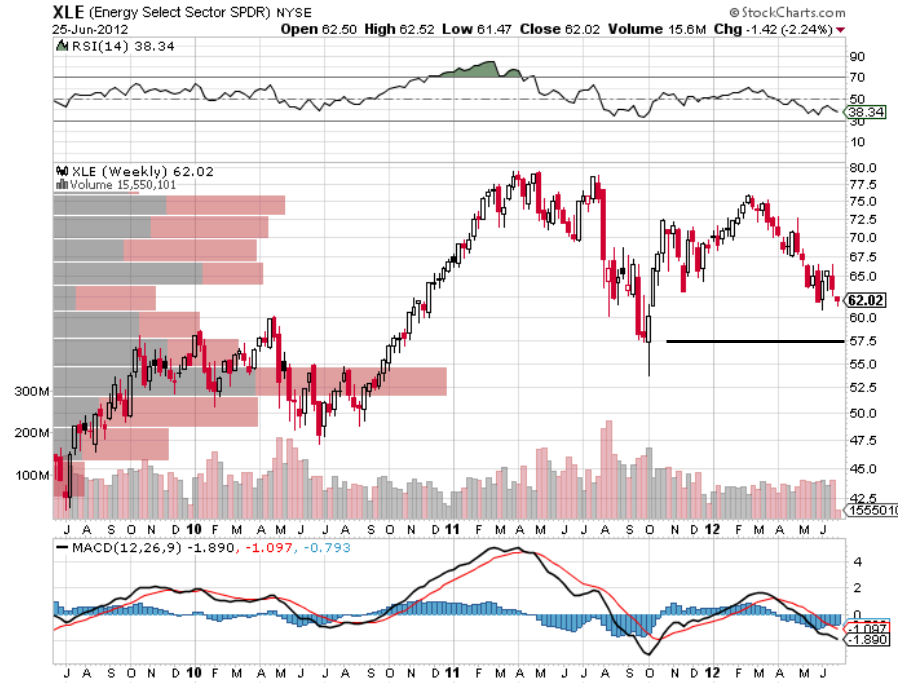 Source: Stockcharts.com
What does all of this mean for the S&P 500 as a whole?
In a strong market, you would expect materials and energy stocks to help lead the way higher.
That' s not happening. To the contrary, both have potential to lead to the downside from here.
A 7% decline for the S&P 500 is also not out of the question. That would line up precisely with cross-trendline support to around the 1220 level.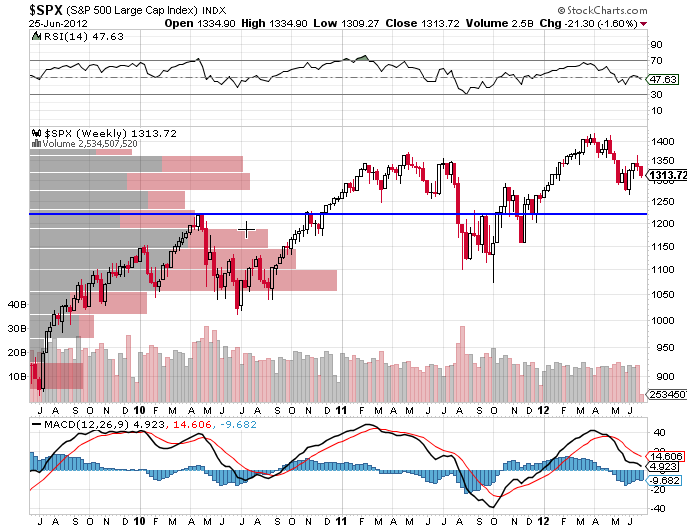 Source: Stockcharts.com
I can't tell you for certain that 1220 is where we are headed.
The possibility, though, is making utilities look attractive, as those stocks may see even more defensive buying.
Read this from Bill DeShurko for background.