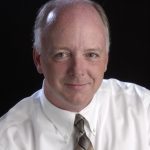 Author: Gregg Giboney, CFA, Timberline Investment Management
Covestor model: Dividend and Growth
The government reports on domestic employment conditions on the first Friday of every month. On June 1, the May employment release disappointed in several ways.
The only good thing to report is that job growth remained positive with 69,000 new jobs created. Unfortunately, this was well below expectations of +150,000 and it was also below the +250,000 level most believe needed to bring improvement to employment conditions.
This is confirmed to some degree with an uptick in the unemployment rate from 8.1% to 8.2% even as more jobs were created. This number was also driven higher by a slight increase in people choosing to participate in the labor force. Adding to the negative tone of that report was a revision of April's job growth from +115,000 to +77,000.
The report also indicated that 82,000 private sector jobs were created while 13,000 government jobs were lost. Service jobs climbed 84,000 while construction jobs fell 28,000. Those out of work 27 weeks or more grew from 5.1 million to 5.4 million. The average duration of unemployment grew from 39.1 weeks to 39.7 weeks. Leading indicators of average workweek hours and factory overtime hours also slipped slightly.
Overall, the May report appears to confirm a deceleration in employment growth but it is consistent with seasonal developments from last year. If this seasonal aspect remains consistent with last year, summer job conditions will probably remain lackluster with potential for improvement in the fall as work schedules pick up.
As always, time will tell with global factors, Europe in particular, that will also play a significant role in economic trends. With all that is going on, the odds of additional stimulus from the Fed have increased. Europe will probably remain center-stage but I think it is highly likely that a stimulus move from Europe or US may now be in the works.
Thank you again for your business and interest in Timberline.