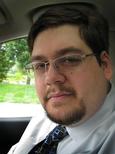 Author: Beau Wolinsky, KC Capital Management
Covestor model: Quantitative ETF
Apple (AAPL) continues to drive the tech sector higher and is now considered its own asset class by certain portfolio managers. We are going into April long ProShares UltraPro QQQ (TQQQ), which hadn't signaled a higher low in our trend following system and an oversold level in our pairs trading system.
Our last trade in the month came at the end of March, and it seems that volatility has decreased somewhat, meaning our trades should be relatively shorter duration and hit targets faster.
I believe we might turn a profit around 10-15%, and up to 25% on our latest trade.The market is in a bull cycle by our trend following models, and ever since our short earlier this year, we've been favoring the long side. I expect the market to continue to rally, and gain basis points of performance on it when it does.