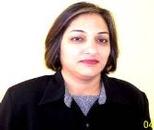 Author: Riddhi Ruparelia
Covestor model: Long-Term Growth
Disclosure: Long SODA.

Though our Long Term Growth portfolio returned more than 15% in 2012 so far, we found that with more than 28 stocks in our portfolio at the end of 2011, we were spread too thin.
So our focus in first quarter has been to really concentrate only on the best companies going forward and avoid chasing marginal opportunities. As part of this exercise, we got out of a few names while adding to other positions in the first quarter.
Companies we sold included K12 Inc (LRN): While we like K12's leadership position in the growing online public school business, we believe K12's margins are unlikely to grow with revenue due to the fact that the company can not really increase its student-to-teacher ratio without hurting the quality of the results.
In fact, with special situation kids and the online nature of the classroom, K12 actually should be allocating fewer students per teacher compared to regular public schools. However, the reality is opposite of that. So we think K12 has business model issues that can't be easily fixed. This realization was major driver for us to close this position.
Country Style Cooking (CCSC) continued to grow revenue over last year. However, the company has not been able to pass along the increasing cost of food and labor to customers. This makes it a low quality business that we are not interested in for a ong term investment.
Renren (RENN), sometimes called Facebook of China, is a highly promising social network site in China. The site's number of members and mobile adoption continued to grow over last 12 months. However, unlike Facebook, Renren is not the dominant network in China. Also unlike Facebook, Renren is trying to grow multiple businesses in parallel. This is why our confidence in Renren's long term success is lower than many of our current holdings.
Dangdang (DANG) is dubbed the Amazon (AMZN) of China. The company's management has been executing really well and its ability to expand revenue is very visible. However, Dangdang faces really tough competition in Taobao's Tmall.com and unlike Amazon it's not clear that Dangdang can succeed in long term.
Some of these businesses may actually be successful, however, we believe we are better off concentrating higher quality names like MercadoLibre (MELI), SodaStream International (SODA), Athenahealth (ATHN), Qlik Technologies (QLIK) and iRobot (IRBT).