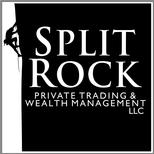 Author: Tyler Kocon, Split Rock Private Trading
Covestor model: Equity Rotation
There are few things on the minds of everyday Americans more than the gas prices they see at the pump. Gas prices seem to constitute front page news no matter which way they are headed. Gasoline has justifiably become an incredibly important commodity, one by which many Americans judge both the state of the economy and their own affairs.
It is no secret that the rapid fluctuations in the price of a gallon of gas are largely attributed to America's large dependence upon oil from foreign countries.
Our research analyst Brian Michaud discovered that according to the U.S. Energy Information Administration, approximately 49% of the petroleum consumed in the U.S. in 2010 was imported from foreign countries. While initially this number may not appear all that staggering, consider the fact that this number could be significantly reduced if the United States focused more attention on property secured within her own borders.
What if America knew they could significantly reduce their oil dependence simply by using oil produced domestically rather than shipping it in from overseas? Where would that oil come from?
When most investors today think of "domestic oil production", the Bakken shale almost undoubtedly produces one of the most prominent results. As oil prices continue to hover around $100 a barrel, production from domestic locations continue to ramp up in order to capitalize on the oil premium. Taking a look back at North Dakota oil production since 2002, the annual amount of barrels of oil produced has grown by approximately 20% on average each year.
Subsequently, the number of producing wells has increased about 11.3% per year since 2002. Both of these numbers are demonstrating continuing growth in North Dakota oil production. It is the rapidly growing production of this region that has sparked the formation of our new Bakken and U.S. Energy Shale model. The opportunity presented by this region of the country is simply too great to ignore, and Split Rock has developed a separately managed account that focuses greatly on the possibilities that the Bakken formation presents.
The Bakken and U.S. Energy Shale model was created ultimately by focusing on companies operating in the Bakken formation of North Dakota. However, we realized that the Bakken (while often the most discussed) is not the only unconventional shale play in the United States. In fact, several other shale plays present the same level of prospective benefit as the Bakken.
Shale deposits like the Marcellus/Utica, Eagle Ford, and Haynesville present incredible opportunity for energy investment. We realized that while the Bakken can be the focus, it cannot be the only locale. There is simply too much opportunity to ignore.
The Bakken and U.S. Energy Shale model is an effort to encapsulate the wide array of operating companies participating in unconventional shale gas and oil plays. Companies in this line of business can be broken down into roughly three distinct operational structures. There are companies that explore for and extract oil and hydrocarbon deposits from the shale, companies that provide specialized services to these companies including waste water removal, well finishing and capping, and mobile housing for work crews, and there are companies that specialize in the transport and compression of natural gas and oil liquids.
The Bakken and U.S. Energy Shale model attempts to contain parts of all of these industries and provide an avenue to truly delve into the derivative plays surrounding such an explosive market. The Bakken has created a craze likened to the gold rush of the mid-1800's.
As such, the geographical area is experiencing such wild growth that many businesses in the area are having difficulty keeping up. Temporary "man-camps" are popping up and Starbucks (SBUX) and many restaurants are having difficulty just keeping food in their coffers. America's newest oil craze appears to be poised for profits and we believe Split Rock Private Trading's U.S. Energy Shale model is well positioned.