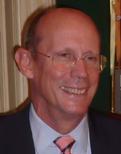 Author: Gehman Capital
Covestor model: Undervalued Growth Companies
Disclosure: Long WAVX
Portfolio holding Wave Systems Corp (WAVX) sells and manages software to deliver improved security for information networks through the use of Trusted Platform Modules (TPMs). Trusted Computing is an industry standard that increases network security by functions such as authentication, and controlling access to machines and encrypting information. IT managers have been slow to accept the technology, but momentum is now building.
Cyber espionage can cost corporations considerable losses.  WAVX offers an integrated, cohesive security solution for data-in-motion and data-at-rest before it accesses the network. Major WAVX customers include General Motors, BASF and Price Waterhouse, in addition to a base of smaller companies.
I believe WAVX will close larger contracts going forward because Trusted Computing is gaining recognition and WAVX has created products that are important to increase IT security. The company has giant competitors such as Intel/McAfee and Symantec, which offer a broad range of security products.
The Trusted Computing Group (TCG), formed by the largest computer manufacturers, created industry standards for Trusted Computing that utilize hardware and software to offer improved computer security and efficiency. Trusted Computing is controlled by a chip (TPM), attached outside of the computer's operating system, that controls access to network information. The chip, highly (not absolutely) secure, enables user and machine authentication that permits only trusted devices to access network information. This is device-based security that utilizes encrypted keys to increase existing security software.
Wave Systems is the leading provider of software to manage Trusted Computing hardware for major corporations, enterprises and governments. The addressable market is growing significantly and standards are evolving. WAVX has committed significant time and money to define, educate and begin to penetrate this emerging market.
The National Security Agency and other government agencies have made Trusted Computing technology a central element in their security vision. Events such as the 2nd Annual Trusted Computing Conference and Exposition held by The National Security Agency (Sept, 2011 – Orlando, FL), with over 600 attendees including Intel, Microsoft, Cisco and Seagate, communicate the clear benefits that trusted computing solutions bring to devices when integrated throughout the enterprise.

The stock, trading around $2.70 as of 10/17/11, is expensive based on a traditional investment analysis. However, I expect the stock to trade at significantly higher prices as Trusted Computing becomes more widely utilized and WAVX continues to build on its established base of business.
WAVX is a small company with $26 million of sales in 2010 and a $225 million market cap (as of 10/17). After many years, WAVX is approaching positive cash flow or breakeven. To fund its R&D and compete in an evolving market, WAVX has issued stock over the years. The company does not report a profit because cash is reinvested to develop future business.
WAVX's core strategy depends on the Trusted Platform Module (TPM). WAVX's largest revenues have been generated through the sale of about 85 million software packages to Dell (DELL) for installation on business class PC's (50 million since 2008, and 30 million before). WAVX also generated revenue from activation of Dell's software, sales to other OEM manufacturers, TPM chip manufacturers, software installed on self-encrypting drives and consulting contracts. Each of these sources is expected to generate revenue going forward.
Of greater importance to me, however, is WAVX's opportunity to sell security packages to large enterprises. In 2009, General Motors (unofficially) initiated a $10.9 MM server based Self-Encrypted Drive (SED) management system with the final commitment on Nov. 1, 2011. BASF confirmed an SED contract on April, 2011 for $3.5MM.
Price Waterhouse (PwC) wrote a partial software package for 150,000 seats to fill out their own computer technology. PwC and WAVX are making joint presentations at conferences. The relationship seems very healthy and WAVX has stated they are hopeful that PwC will eventually subscribe for their entire security package.
WAVX will need to expand and develop relationships in order to succeed in this market. In September, WAVX purchased Safend, Ltd, the leading provider of data loss protection solutions. The companies have been working together for over one year. The merger will combine WAVX with an expanded direct sales team and distribution network with over 2600 enterprise customers (estimate 3 million seats). Also, WAVX will acquire a talented team of engineers and experienced management.
The merger provides WAVX with an integrated, cohesive security solution that adds data-in-motion (from Safend) to data-at-rest (from WAVX). WAVX will own and offer products in removable media storage encryption, data leak prevention, malware protection and mobile security. Their new Endpoint Monitor insures that each network device is secure (not tampered with) BEFORE it accesses the network and reports any violations to the IT administrators. One subtle addition is that WAVX can offer a software data encryption solution to customers that do not have self-encryption drives.
The ability to secure mobile devices will be critical going forward. IT managers are demanding that mobile devices do not contaminate network systems after employees use their devices (smart phones, tablets, laptops, etc.) for personal use. WAVX is hopeful that development and trials of mobile security solutions could begin as early as 2012.
WAVX investors have been frustrated because the company historically discusses large pending contracts and its order pipeline, but those contracts have taken a long time to close. WAVX now has the experience of closing and maintaining major contracts with General Motors, BASF and Price Waterhouse. The growing acceptance of Trusted Computing Technology and WAVX's expertise, reputation and expanding product list should help WAVX close contracts faster.
In my opinion, financials take a back seat in the analysis of WAVX's future. WAVX indicates it has potential contracts with other large enterprises. The company needs to close at least three or four new contracts for a total of $15 to $25MM. I believe increased revenues will generate significant profits – and that the stock price could move up substantially.
The potential exists. Computer manufacturers have delivered over 450 million business computers with Trusted Computing Chips installed and delivered 85 million computers with WAVX software installed on Trust Computing Chips. When the software is activated, WAVX expects to earn $50 per seat. When WAVX sells a new server side contract, they expect to earn between $10 and $50 per seat, depending on the product. In addition, there is the potential to write annual, renewable, maintenance contracts for as much as 25% of the license sale.  One contract for 500,000 seats would generate between $5 to over $20 million of revenue.
That said, success is not guaranteed for WAVX. The management of WAVX has said repeatedly that it will take competitors time and an enormous investment to catch up to WAVX's position, but companies such as Intel/McAfee, Microsoft, and Symantec have the resources to build significant IT security products. For example, Intel paid $7.7 billion to buy McAfee last year and recently announced their DeepSafe technology, which sits beyond the operating system and provides a direct view of system memory and processor activity. They say this should allow protection in real time to prevent malicious activity.
Yet even the commitment and resources of Intel/McAfee will take time to develop real products and penetrate the market. On Sept. 13, 2011, Intel/McAfee announced that DeepSafe will only initially work in VMware installations, and that Microsoft and Citrix will have to wait a bit longer. DeepSafe is also just a technological foundation – real products will not be released until later this year. In addition, Intel'sVTx technology (where DeepSafe resides) is available for use by anyone.
Both Infineon and Lenovo have delivered over 100MM software packages with their Trusted Computer (TPM) chips. But neither one of them has developed a dominant position in the market.
I believe that WAVX has established a position in the wide open information security industry where they can write major contracts before the competition starts breathing down their necks. I believe the stock has a strong possibility of moving up significantly from current levels.
Sources
Wave Systems press releases
Wave Systems investor relations releases