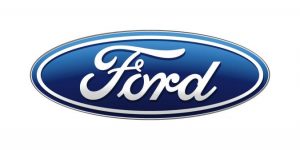 Ford Motor Company (NYSE: F) recently announced a recall of 1.2 million pickup trucks sold in the United States from 1997 – 2004. According to the Globe and Mail:
The recall affects Ford F-150 full-size pickups from model years 1997 through 2004, F-250 pickups of less than 8,500 pounds from model years 1997 through 1999 and Lincoln Blackwood trucks from model years 2002 and 2003, a Ford spokesman said.

The trucks were sold or are registered in 21 eastern and Midwestern U.S. states, Washington D.C., and Canadian provinces, where the possibility of corrosion of the straps that hold the fuel tanks may occur because of prolonged exposure to road de-icing chemicals, Ford said.

As a result of the corrosion, one or both straps may fail, causing fuel lines to separate from the tank or in some cases causing the tank to fall to the ground, Ford said. Either scenario could result in a fuel leak or fire.

Ford said there were reports of three vehicle fires and one injury related to the issue.
The LA Times interviewed Jesse Toprak, a TrueCar.com analyst, about the potential effect of this recall:
[Toprak] said Ford was "owning" the recall announced Monday, and added that manufacturers are becoming more proactive in handling recalls because Toyota — once praised for its quality — has faced harsh criticism for its handling of recent problems with sudden acceleration.

Although fixing 1.22 million vehicles will hurt Ford's bottom line, Toprak said, the brand may escape damage because the recall only affects older models.

"This was the pre-recession Ford that was concentrating more on volume than quality," Toprak said.
Covestor models that held Ford as of 8/1 include:
Fundamental Targets 
Management Access 
Sources:
"Ford recalls 1.2 million pickups for corrosion problem" The Globe and Mail. http://www.theglobeandmail.com/report-on-business/international-news/ford-recalls-12-million-pickups-for-corrosion-problem/article2116352/
"Ford to recall 1 million older pickups because of fire danger" LA Times. http://www.latimes.com/business/autos/la-fi-autos-ford-recall-20110802,0,1015290.story