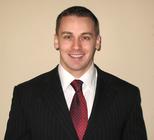 Brand Grounds is the founder of Humble, Texas based BGG MLP Research, LLC, an investment firm which performs proprietary research on master limited partnerships (MLPs), oil and gas royalty trusts, and real estate investment trusts (REITs). The firm was formed in 2011 with the objective of investing in these asset classes.
BGG MLP Research manages Covestor's MLP Total Return model, which seeks returns in excess of the Alerian MLP Index. The model purchases common units representing limited partner interests in undervalued, publicly traded Master Limited Partnerships, or MLPs.
BGG MLP Research analyzes the annual reports of virtually every publicly traded MLP. In addition, BGG MLP Research has created an extensive database on open market purchases and sales made by directors and executive officers at publicly traded MLPs. The model makes investment decisions based upon the results of this research.
The MLP Total Return model typically holds between 10 and 20 securities, and typically no single holding will account for more than 20% or more of the total value of the portfolio. Rebalancing usually occurs annually, with a goal of low portfolio turnover and fewer short-term taxable events. The  model is heavily concentrated in the energy sector, specifically the upstream and midstream oil and gas subsectors. The model provides little to no exposure to industries outside of the energy industry.
Other than annual rebalancing, the model sells only based on recession forecasting, heavy sales by MLP insiders, and a proprietary measure of value developed by BGG MLP Research, LLC. The model is not a short-term strategy that attempts to "catch" every market upturn and avoid every market downturn. Rather, it is based upon the following two beliefs: (1) MLPs as an asset class have the potential to outperform the market on average, over time and (2) the application of proprietary research has the potential to enhance these returns further.
Current top holdings include:
El Paso Pipeline Partners LP (NYSE: EPB)
Western Gas Partners LP (NYSE: WES)
Plains All America Pipeline LP (NYSE: PAA)
TC Pipelines LP (NASDAQ: TCLP)
Transmontaigne Partners LP (NYSE: TLP)