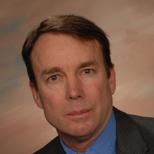 Author: Leif Eriksen 
Covestor model: Performance With Protection, Global Growth Brands
Disclosure: Long GLW, GOOG, TEVA, JNJ, NWL, CTCT, DTV, IACI
I've gone into lockdown mode in my more conservative Performance With Protection portfolio.
I established new positions in Johnson & Johnson (NYSE: JNJ) and Newell Rubbermaid Inc. (NYSE: NWL) and added to positions in Corning Incorporated (NYSE: GLW), Google Inc. (NASDAQ: GOOG), and Teva Pharmaceutical Industries Ltd (NASDAQ: TEVA) .  I sold Royce Focus Trust (MUTF: FUND) and Telefonica S.A. (NYSE: TEF) .  This is the end of any significant changes to this portfolio for some time to come.  The portfolio as it stands today reflects a good balance between value and growth.  Only signs of the end of the bull market – which doesn't appear imminent – will lead to any significant changes.
In my more aggressive Global Growth Brands portfolio I will continue to be active.  I've cut into my large cash position with three new positions: Constant Contact, Inc. (NASDAQ: CTCT), DIRECTV (NASDAQ: DTV), and IAC/InterActiveCorp (NASDAQ: IACI).  CTCT should benefit from the global recovery as healthy small businesses increasingly take advantage of its marketing services. DTV should benefit from its push into Latin America and steady growth in North America.  And IACI will benefit from continued success in its strong online brands and, potentially, acquisitions from its large cash position.  I continue to look for similar opportunities.
Until next month, many happy returns.