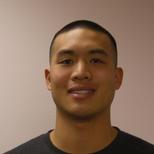 Author: Ben Wong
Covestor model: Tactical and Opportunistic
Disclosures: Long FTR
In the beginning of June, I allocated 30% of the portfolio to Frontier Communications Corp (NYSE: FTR) and closed out my position in American Capital Agency Corp. (NASDAQ: AGNC).
The reason I closed out AGNC was because it was nearing its 52 week high and a good time to book profits. I will be looking to restart a position at a lower price.
I bought FTR before its ex-dividend date, so I should be receiving a quarterly yield at the end of June.
QE2 ends this month and the question is, will there be QE3? As of now it doesn't look like it – and the market has been reflecting this by acting negatively so far.
I will be looking to add short positions with the ProShares UltraShort S&P500 (ETF) (NYSE: SDS). I am also keeping an eye on commodities, specifically iShares Silver Trust (ETF) (NYSE: SLV) and will adding positions as they get cheaper.