Today we activated the rankings tab to allow our members to benchmark their own performance, and to help users find other members that match their investment goals. We already have significantly more portfolio managers on Covestor than work for any professional firm, and so this feature will help you to find great performing individuals to track on the site.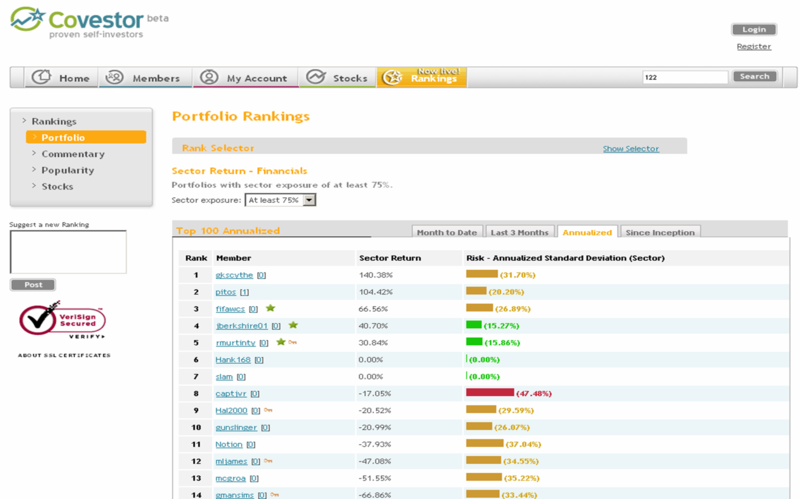 There are over 150 different rankings tables to filter by preferred measure, portfolio characteristics (e.g. portfolio size or sector focus) and by time period. As well as in-depth rankings of portfolios we have added rankings of stocks, (most actively traded, most held, best performer by stock and so on) and a table for each member to cut their own track list based on performance by period. When logged in members looking at the rankings tables will see themselves highlighted if they have made it into one of the 'top 100' rankings.
Members will not appear in rankings during their first month on Covestor, and require a minimum of three months membership to appear on the tables cut by annualized return.
We hope you find the rankings of value. We will continue to expand the list to include cuts by geography, strategy etc so if you have any suggestions for new tables to include please let us know.