Well, that was a January US stock investors won't soon forget.

While the year started with record government shutdown and worries about slowing economic growth in China and Europe, US stock investors enjoyed a meteoric ride up.



Financials

As the Wall Street Journal noted, the US stock market delivered its best January performance in 30 years, powered by bank stocks and small-caps.
The Dow Jones Industrial Average, up 7.1%, and the S&P 500, which advanced 7.8%, both closed the month with their biggest January gains since the 1980s.
The KBW Nasdaq Bank Index finished up a blistering 14% last month, while the Russell 2000 index of small-capitalization companies shot up 10%.


FAANGs
Another pleasant surprise has been the rebound in technology stocks, especially among bellwethers such as Facebook (FB), Apple (AAPL), Amazon (AMZN), Netflix (NFLX) and Google (GOOGL).
Stellar earning reports at Facebook and a better-than-expected showing by Apple, have lifted these glamour stocks up after a rough stretch in 2018.



Takeaway

While investors continue to worry about a US economic slowdown (the government shutdown cost $11 billion in lost GDP), dovish comments by the US Federal Reserve has lifted spirits.
That said, 2019 is still in its early days and best not to read too much into one month of trading.
Yet in this season of bone-chilling weather, the performance of the stock market has warmed the hearts of investors.

Photo Credit: Andres Nieto Porras via Flickr Creative Commons
Author profile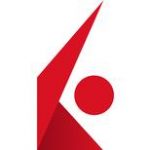 Xavier Brenner has covered global market, business and economic trends for Interactive Brokers Asset Management since 2013. An experienced financial journalist, Brenner offers analysis and insights on the stories that matter to the discerning investor.
Latest entries