Although the US economy has avoided a recession, U.S. companies are currently experiencing an earnings recession.
According to FactSet, earnings for the S&P 500 are estimated to decline by 8.5% for the first quarter of 2016.
This will mark the fourth consecutive quarter of earnings decline—the first time this has occurred since the Great Recession.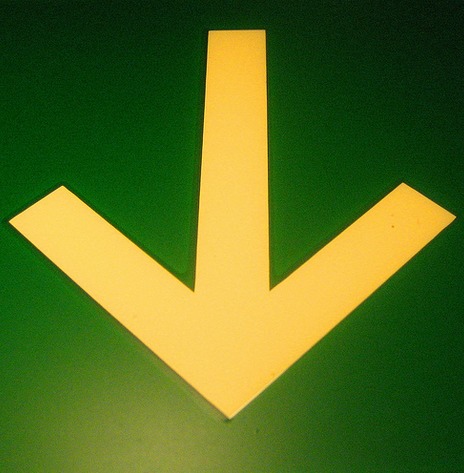 Profit Slump

Earnings estimates for US companies for the full year 2016 have dropped sharply over the last three months.
Whereas going into this year, analysts were forecasting 8.1% earnings growth for 2016, now they forecast only 2.2%.
As the year progresses, investors will be looking for improved earnings growth. There are reasons to believe this will happen in my opinion.
Energy Bust
Over the past year, low energy prices have hurt the earnings of both energy companies and the industrial companies that support the energy sector.
While the short-term impact of lower energy prices is a negative to corporate earnings, the long-term impact should be positive, as the U.S. is still a net importer of oil.
I believe that lower energy prices for consumers and businesses, which have led to savings, will likely result in increased spending going forward, ultimately producing higher earnings for many businesses.
Mighty Dollar
Earnings for U.S. companies that sell products and services abroad have also been negatively impacted by the strength of the dollar over the past year.
This has made US products less competitive, as they become more expensive to foreign buyers, and has reduced earnings from international sales, as foreign currencies are translated into fewer dollars.
With the dollar stabilizing against most major currencies, in my view these factors should have less of an impact on earnings comparisons in 2016.
Expansion Outlook
While it is difficult to make accurate predictions concerning the economic cycle, we believe the current economic expansion (which began in July 2009) is likely to continue.
This expansion has been characterized by slow growth and significant government intervention. The effect of increased regulation of the financial sector has likely restricted growth, while the stimulative policies of central banks have helped to avoid a recession.
We believe that there is pent-up demand for both autos and housing, as these sectors were slow to recover from the last recession.
If employment trends and wage growth remain strong, and interest rates and energy prices stay relatively low, we believe consumers will provide the catalyst for stronger economic growth.
Fed Dependency
The stock market's dependence on a stimulative Federal Reserve policy, combined with higher-than- average stock valuations, leads us to have very modest return expectations for stocks in the near term.
That said, equities still appear to be the most attractive asset class for investors with a long-term horizon in my view.
Photo Credit: Michael Pedersen via Flickr Creative Commons