There was a bit of interesting drama at DuPont's (DD) recent annual meeting.
In recent weeks, there has been a contentious contest for 4 board positions initiated by activist shareholder Nelson Peltz.
Proxy Battle
It is his position that there is considerable value to be realized in cost cuts and the restructuring or splitting of operations.
The company has pointed to its own restructuring initiatives and strong relative financial and stock market performance over the past 5 years.
Management Prevails
Shareholders sided with management with the most surprising development being that the Peltz group did not pick up a single board seat.
This recent weakness in the stock price is indicative of selling by those hoping for the Peltz related scenario versus a more long-term proposition offered by management.
Holding Position
Despite today's developments and stock price weakness, Timberline is currently retaining the DuPont position.
Going forward, I believe management is going be under the microscope and very accountable for the case it has made for themselves.
If management comes up short, Mr. Peltz is likely going to be around with a plan that many have already found to be attractive.
 Photo Credit: Reynermedia via Flickr Creative Commons
The investments discussed are held in client accounts as of May 14, 2015. These investments may or may not be currently held in client accounts. The reader should not assume that any investments identified were or will be profitable or that any investment recommendations or investment decisions we make in the future will be profitable.
Author profile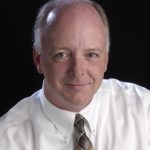 Within the Timberline Dividend & Growth strategy, Timberline takes significant measures in the management of portfolios and the integrity of its investment record. Timberline claims compliance with Global Investment Presentation Standards, a set of standardized, industry-wide ethical principles that provide investment firms guidance on how to calculate and report their investment results to prospective clients. Timberline goes through a quarterly process with a third party firm that verifies compliance with such standards. In regards to returns, Timberline has earned a high rating from Morningstar for its investment results. The current Morningstar rating can be found at www.timberlineinvestment.com.