The February jobs report was strong, but markets reacted negatively.
For the employment report, non-farm payroll job growth of February was a better-than-expected 295,000.
The 12-month average jobs growth in the US is an attractive 266,000 per month.
Jobs Machine
Leading job-growth categories in February were bars and restaurants (+59k), professional and business services (+51k), retail (+32k), construction (+29k), and healthcare (+24k).
Manufacturing was up modestly (+9k) while mining declined (-9k).
The unemployment rate fell to 5.5%. The unemployment rate that includes discouraged workers fell from 11.3% to 11.0%.
Equity and debt markets reacted negatively to the jobs report. Investors now think it is more likely the US Federal Reserve will raise short-term rates in June.
Investor Perceptions
In my opinion, I don't think it is bad thing rate hike expectations are getting baked into stock prices.
Better for investors to react now ahead of a move rather than being surprised later.
With GDP growing somewhere close to 3% and the unemployment rate trending lower, the case to keep short-term rates near zero becomes more difficult.
Photo Credit: Day Donaldson via Flickr Creative Commons
Author profile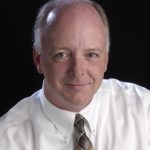 Within the Timberline Dividend & Growth strategy, Timberline takes significant measures in the management of portfolios and the integrity of its investment record. Timberline claims compliance with Global Investment Presentation Standards, a set of standardized, industry-wide ethical principles that provide investment firms guidance on how to calculate and report their investment results to prospective clients. Timberline goes through a quarterly process with a third party firm that verifies compliance with such standards. In regards to returns, Timberline has earned a high rating from Morningstar for its investment results. The current Morningstar rating can be found at www.timberlineinvestment.com.