The Island Light Sector Rotation portfolio was updated for the month of June as part of our regular rebalancing.
The strategy, which employs a new algorithm for capturing market momentum in an optimized portfolio of US sectors, is the latest in a series of innovative dynamic portfolio models offered by Island Light.
For the month of June, we increased our exposure to the U.S. financial and healthcare sectors, eliminated our positions in the consumer staples and technology sectors, and reduced exposure to the utilities and consumer discretionary sectors.
We remain overweight utilities and consumer discretionary sectors relative to the S&P index weights.
The following table reflects the performance of our strategy, the S&P 500 Index (SPX) and the 9 sector ETFs that comprise our investment universe, through May 30, 2014.
DISCLAIMER: The investments discussed are held in client accounts as of May 31, 2013. These investments may or may not be currently held in client accounts. The reader should not assume that any investments identified were or will be profitable or that any investment recommendations or investment decisions we make in the future will be profitable. Past performance is no guarantee of future results.
Author profile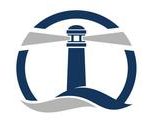 Island Light Capital Corporation is an investment advisory and consulting firm that specializes in the development of optimally diversified investment portfolios. Enlightened Investing ™ synthesizes state-of-the-art quantitative investment technology, institutional expertise, disciplined investment processes and intelligent security selection. Our products offer globally diversified target risk portfolios that range from Income to Growth. Via proven methodologies, Enlightened Investing ™ assures our clients will stay on the cutting-edge of innovation while taking comfort in a disciplined process that seeks to maximize returns for any given level of risk.


Matthew V. Pierce, founder and portfolio manager, has more than 20 years of investment experience with some of the most innovative institutional investment advisors in the country.