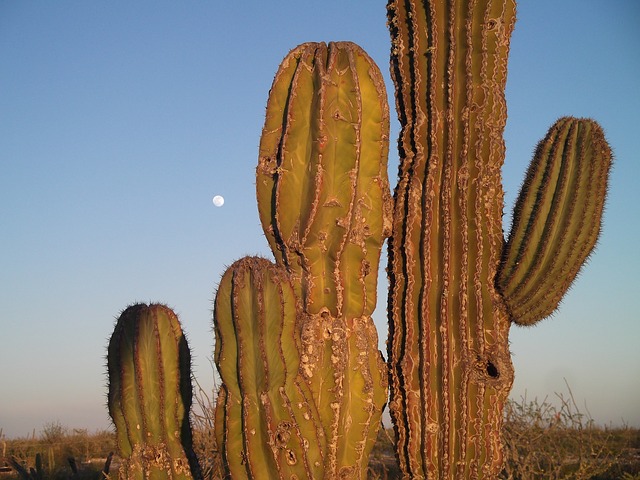 It's Cinco de Mayo, the holiday that commemorates the Mexican army's surprising victory over the French at the Battle of Puebla on March 5, 1862.
This year, expect Americans to consume nearly 90 million pounds of avocado today. And due to surging lime prices, many will pay more for the fresh-squeezed lime juice in their margaritas, than the actual tequila.
"Across the country this weekend, Cinco de Mayo will be celebrated with festivals, music, Mexican food and plenty of bar specials," NPR reports.
It also gives us a chance to explore Mexico, an often-overlooked emerging market, as a potential investment.
"In the wake of the devaluation of the peso and the economic crisis of the mid-1990s, Mexico's economy has been on a fairly steady growth path, driven by sound macroeconomic policy and growing exports," says Patricia Oey, senior fund analyst at investment researcher Morningstar.
"Over the past few years, Mexico's economy and public finances have been on stable ground, with the country seeing steady job growth and mild inflation," she adds. "More recently, Mexico's relatively attractive sovereign debt yields and stable macroeconomic fundamentals have attracted strong investment inflows into Mexican equities and debt, which in turn has supported the Mexican peso."
Still, the $1.2 trillion Mexican economy needs to take its game up. Its growth has been erratic and the country underperformed regional Latin American economies in 2013.
The chart below shows the iShares MSCI Mexico Capped ETF (EWW) and the portfolio counts consumer staples as its largest sector.
 "Many of these companies are large and highly profitable and have operations throughout Central and South America," said Morningstar's Oey. " While most publicly listed Mexican companies have limited exposure to the U.S. market, the Mexican economy is fairly dependent on the health of the U.S. economy … Currently, exports to the United States account for about a third of Mexico's gross domestic product."
She added the Mexico ETF has relatively high degree of correlation (85%) to the S&P 500 over the past five years, the ETF's trailing 10-year annualized standard deviation of returns was 24.2%, significantly higher than the S&P 500's 14.6%. In other words, the ETF was noticeably more volatility than the S&P 500.
Thanks in part to the U.S. recovery, Mexico's growth rate is forecast to 3% in 2014, according to the International Monetary Fund.
However, Mexico is expected to lag the developing world economies in 2015 and 2016, the World Bank projects.
The hope is that a more open and vibrant energy sector can help lift the entire economy. A recent study by consulting firm McKinsey concludes that deregulation of energy and other sectors could enable the country to accelerate its productivity and raise GDP growth to 3.5% a year or even higher.
In Mexico's energy market there has been one dominant player for the last 75 years: government-run Petróleos Mexicanos, otherwise known as Pemex.
Mexican President Enrique Peña Nieto surprised global investors last year by gaining support for a Constitutional change to open up one of the most closed energy sectors in the world to foreign investment and refashion Pemex into a for-profit company within two years.
Mexican legislators are writing laws to put the economic reforms into action, and whether the energy industry really becomes more liberalized in practice remains to be seen. Still, analysts expect the moves to attract $20 billion by 2016.
Mark Druskoff in and Adriana Curiel with Forbes see big opportunities the domestic economy and foreign oil companies from the moves to open up the energy sector. "Not only is Mexico close, the opportunity is huge," they wrote. "The country is prospective for 54.6 billion barrels of oil  equivalent in conventional resources, and 60.2 billion in unconventional, according to Pemex figures."
Lower energy costs would help Mexican consumers and boost domestic demand. Mexico, a major importer of US propane, needs cheaper natural gas. And NET Midstream already has plans to build a $665 million pipeline to Mexico. More power plants are needed as well. In Mexico, electricity prices are 25% to 40% higher than in the U.S.
Officials with President Nieto's government insist the country is serious about pursuing its energy reform agenda. Regarding oil production, Mexico's deputy-minister for oil and gas Lourdes Melgar told the Economist recently that she hopes non-Pemex sources will produce 500,000 b/d within the next four years.
Another big push is to entice private companies to begin producing shale gas in northern Mexico later in the decade. And finally, Melgar expects foreign oil firms to team up with Pemex for deepwater drilling projects in the Gulf of Mexico.
DISCLAIMER: The information in this material is not intended to be personalized financial advice and should not be solely relied on for making financial decisions. All investments involve risk, the amount of which may vary significantly. Past performance is no guarantee of future results.