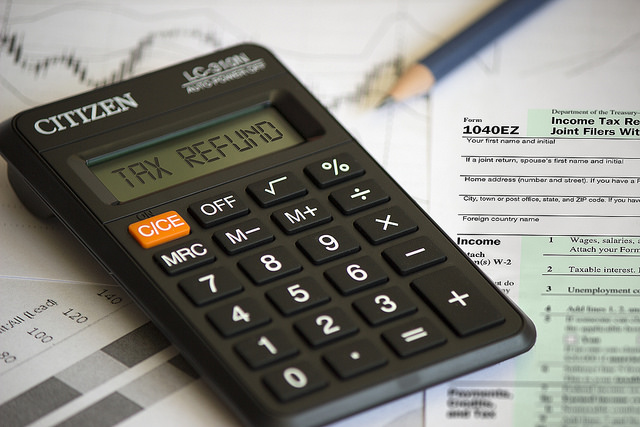 Don't know what to do with your tax refund? Two portfolio managers on Covestor in a recent MainStreet report suggested that individuals should invest their tax refund rather than spending it.
Below are some excerpts from the article:
With the average refund yielding $3,000, investors who put that amount toward an IRA or Roth IRA will have reached half of the contribution limit, depending on whether they qualify, said Charles Sizemore, a CFA based in Dallas who manages four investment portfolios on Covestor, an online marketplace for investing.
"With wage growth being stagnant over the past decade, saving money can be something of a challenge," he said. "However, $3000 placed into a traditional IRA is worth an immediate $750 in tax savings in the 25% tax bracket."
Consumers should use their tax refund dollars to invest in areas of the market which have "great long term prospects and yet are undervalued such as the emerging markets," said Daniel Beckerman, a portfolio manager on Covestor and a financial planner in Oakhurst, N.J.
"After being led by high momentum stocks for quite a while such as Netflix, Tesla and Amazon, the stock market is now experiencing a healthy rebalance," he said. "The overpriced stocks are being punished and the fundamentally undervalued areas are showing relative outperformance."
Equities in the emerging markets trade at 11 times earnings, which is a substantial discount relative to the U.S. stock market, Beckerman said. The emerging markets dramatically underperformed compared to the U.S. over the past year. A turning point occurred recently and in March, emerging markets rose by 5%. At the same time, the S&P was down 2% and the Nasdaq was down over 5%, he said.
"Most investors are underexposed to the emerging markets sector anyway, so it is a great time to make sure that they have a reasonable allocation there," Beckerman said.
Read the full article at MainStreet.
Photo credit: eFile989 via Flickr Creative Commons.
DISCLAIMER: The information in this material is not intended to be personalized financial advice and should not be solely relied on for making financial decisions. Neither Covestor Limited nor its representatives are engaged in rendering tax, accounting or legal advice. A qualified professional should be consulted regarding the effect of such considerations on the matters covered in this article. Past performance is no guarantee of future results.