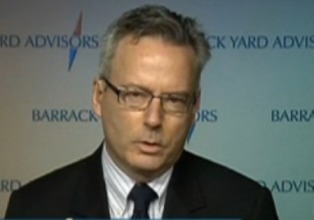 Core International Portfolio manager Martin Leclerc was recently interviewed by CNBC about investing in beaten-down emerging markets.
Leclerc said some emerging markets look attractive relative to the U.S. and other developed market on a valuation basis.
The portfolio manger said after analyzing U.S. stocks based on multiple valuation metrics, he sees an implied rate of return of around 3% or 4% over the long term.
The U.S. equity market is in a powerful move higher that started 18 months ago, "so we could certainly see the market move higher from here," Leclerc noted.
However, he told CNBC that Singapore in particular is very inexpensive relative to developed markets and provides exposure to emerging market growth.
The full CNBC interview is embedded below: