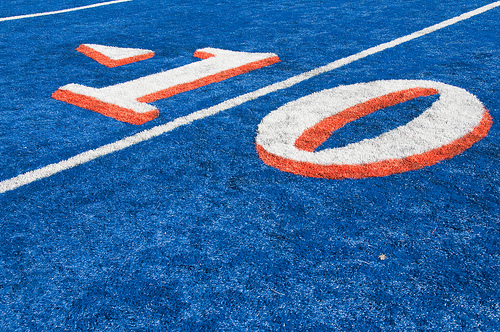 Like sports dynasties, investment manager Yale Bock thinks strong portfolios are constructed with the right mix of offense and defense.
"I'm trying to put together portfolios that have as few weaknesses as possible," said Bock, who manages the Concentrated GARP and Long-Term GARP portfolios on Covestor, during a recent webinar hosted by Opal Financial Group.
He noted the market is full of different kinds of investors with their own unique return requirements, obligations, market outlooks and time horizons. These groups include individual investors, institutions, endowments, pension funds and hedge funds. However, all investors are trying to be as productive as possible with capital, and purchase assets that will hopefully be worth more in the future.
"Balanced portfolios can help attain both aggressive and defensive investor objectives," Bock said.
The investment manager takes a fundamental approach that analyzes company management, competitive dynamics, balance sheets, cash flows, income and valuation. Bock's favorite investors include Warren Buffett and Charlie Munger, John Malone, Howard Marks, Michael Price and Marty Whitman.
Bock incorporates both offensive and defensive investing principles from these investors.
When playing defense, he focuses on these characteristics in companies:
Non-capital intensive
Share buybacks when stock is cheap
Necessary industries
Critical intersections
High profit margins
Significant free cash flow
Dominant in industry
Examples of defensive companies he owns include BP (BP), Quest Diagnostics (DGX), Intuit (INTU) and Cash America (CSH).
When playing offense with his investments, Bock hunts for these traits in firms:
Reinvest in the business
Pay a growing dividend
Acquire other similar businesses
Growth sectors
Offensive companies he owns include Starbucks (SBUX), Liberty Interactive (LINTA), IAC Interactive (IACI), Iconix Brands (ICON), CoreLogic (CLGX), Epiq Systems (EPIQ), and Build-A-Bear Workshop (BBW).
Photo Credit: vividcorvid

DISCLAIMER: The investments discussed are held in client accounts as of October 31, 2013. These investments may or may not be currently held in client accounts. The information in this material is not intended to be personalized financial advice and should not be solely relied on for making financial decisions. Past performance is no guarantee of future results.