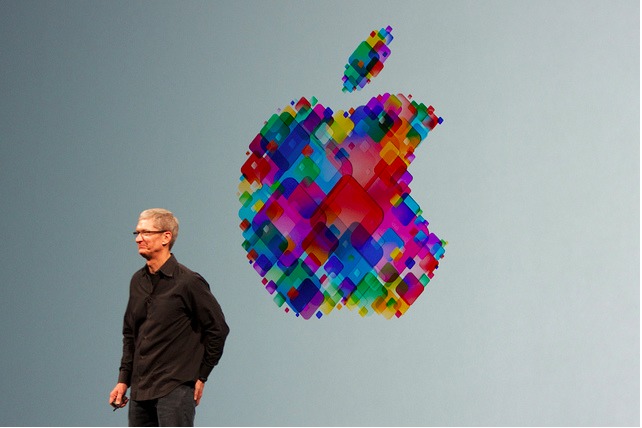 Covestor: Eric, you shorted Apple shares in late March. What was your thesis then, and what are your thoughts on the earnings report and stock buyback plan the company announced last night?
ES: My thesis is pretty easily understood.  My goal is to buy stocks that have grown year over year.  During Q1 2012, Apple reported earnings of $12.40.  Yesterday they reported earnings of $10.09 for Q1 2013.  This is negative growth of -18% year over year.  Competition has also hurt margins, which have come down and should accelerate with tablets and phones becoming increasingly competitive.
On the conference call, CEO Tim Cook mentioned that they are working on new products, but that they won't be introduced until the fall or 2014.  As short-sighted as Wall-Street is, Apple has nothing good to report for AT LEAST 4-5 months.  This is lethal for shorts as they can attack the stock on the downside, while buyers at $700, $650, $600, etc. will also look to sell out of losing positions.
A good example of a solid company with no growth is Microsoft.  Apple is not there yet, but it could become dormant if it continues to sit on its heels.
The buyback was the only positive I could see in the report. I think its great that they made it as large as they did, and could provide a floor for the stock at some point.  My thinking is that floor may be around $350-375.  I'm waiting for that moment where the stock capitulates and all the longs sell at once, producing large downside volume.
Tim Cook has been HORRIBLE.  He is nothing like Jobs, and reacts to the press.  His Apple maps blunder and apology is the exact opposite of what Jobs would have done.  He lacks charisma, which was a Steve Jobs staple.  I believe that he's got himself in too deep.  He's probably a good #2, but not a #1.  Is he a leader?  I do not believe so.
Covestor: Thanks, Eric.
ES: My pleasure.
The investments discussed are held in client accounts as of March 31, 2013. These investments may or may not be currently held in client accounts. The reader should not assume that any investments identified were or will be profitable or that any investment recommendations or investment decisions we make in the future will be profitable.