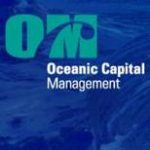 Investor's Business Daily tapped two Covestor managers to help explain why stock markets continue to rally higher, pushing to new year highs this month.
"Major market ETFs (SPY, QQQ and DIA) have definitely been climbing a wall of worry, fueled in part by the lack of significant retail interest and cash sitting on the sidelines slowly being forced into the market," said Thomas Yorke of Oceanic Capital, manager of three Covestor investment models. "It's been helpful to a degree that globally, particularly in Europe, most politicians have been on holiday and therefore less inclined to make major statements."
ECB President Mario Draghi's pledge to do "whatever it takes" to save the euro also has played a role in the rally, says Daniel Beckerman of Beckerman Institutional.
"When Mario Draghi sounds like Ben Bernanke, it certainly excites the market, with the potential for more global QE (quantitative easing)." Beckerman said. He added that at 13 times earnings, stocks are not historically expensive.
You can read the full story at IBD.