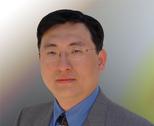 Author: Hengfu Hsu, Analytic Investment LLC
Covestor models: Focus Growth, Focus Value, Dividend, Enterprise Value, Deep Value, Opportunistic Value, Earnings Growth
Disclosure: Long MNST
Our Focus Growth Model at Covestor picks 15 to 20 large cap growth stocks according to many fundamental factors published in the books by famous growth stock investors William O'Neil, Peter Lynch, Martin Zweig, and Louis Navellier. Through extensive research, we select and improve the best fundamental factors from their books. We have programmed these factors into computer codes and added proper position sizing algorithm, which enable us to invest in large cap growth stocks without human bias or emotion.
After sifting through and comparing massive amounts of fundamental data of large cap stocks, Focus Growth Model currently (as of May 29, 2012) invests around 7.3% in Monster Beverage Corp (MNST). MNST, through its subsidiaries, develops, markets, sells, and distributes alternative beverage category beverages in the United States and internationally.
Our current MNST position is making a good profit for the Focus Growth Model, and our computer program will decide when it is the right time to take partial or full profit off the table to invest the proceeds into other large cap growth stocks with better profit potential.
The major obstacle that many investors face with growth stocks like MNST is these stocks always look artificially expensive, either from their parabolic move in price chart or their high P/E ratio, and most of these stocks never issue dividends.
However, our computer program has no emotion and it have been able to scratch beyond the surface. Sales and EPS of MNST have been growing consistently over the last 5 years and is ranked highest among its industry peers. Earnings growth of MNST is supported by strong sales growth, and its operating margins and return on equity are top-ranked.
All these are important factors that O'Neil, Lynch, Zweig, and Navellier look for. Institutional sponsorship of MNST is rising, an interesting factor that O'Neil uses. However, P/E/G ratio (Lynch's famous ratio) of MNST has been on the high side, and it is indeed a good fundamental factor to watch out for growth stocks based on our research, so MNST does not make it to our top 5 holdings of Focus Growth Model due to our position sizing algorithm.
Growth rate of all growth stocks will eventually slow down, therefore it is important to analyze their quarterly financial statements constantly, and be ready to move investment capital to what the algorithm informs us are the next better growth stocks whenever opportunities arise.
Disclosure
Our computer program may increase or decrease MNST position in Focus Growth Model without notice any time after this article is published.
Total asset under management by Analytic Investment Management LLC using Focus Growth Model is $0.68M as of May 29, 2012.
Disclaimer
Opening accounts of Analytic Investment Management LLC's models through Covestor is does not create a personal advisory relationship ized investment advice, and Analytic Investment Management LLC does not take Covestor clients' personal financial needs into consideration. Investing in the financial markets involves risk, including the risk of principal loss. Don't invest with money you can't afford to lose. Information in this report is in no way intended as personalized investment advice and should not be interpreted as such. Past performance is not necessarily indicative of future results. Performance results do not take into account any tax consequences. Focus models are concentrated portfolios with less than 20 positions. Concentrated portfolios carry significantly more risk than diversified portfolios and may not be suitable for every investor.