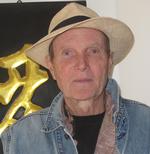 Author: John Linnemeier
Covestor model: Opportunistic and Adventurous
Disclosure: Long INFY, HDB and RDY
All three of my holdings in my model are Indian ADRs. I'm in for the long haul. One of the truest things I know about the stock market is the axiom, "In the short term the market is a voting machine, and in the long term it's a weighing machine." I can't say for sure how these three stocks will do in the short term, but I strongly believe that India, and most of Asia, has a bright future in the long term.
Infosys (INFY) is the preeminent software exporting company in India. They are continually crawling up the value ladder with increasingly sophisticated software products. Wages for software engineers in India have increased substantially, but not enough to cut deeply into this marvelous company's profits.
HDFC Bank (HDB) is the best private bank in India. The largest bank, the State Bank of India, is a dinosaur by comparison. I see HDB as a play on the Indian middle class, and that's one of the best bets I know.
Finally, Doctor Reddy's Lab (RDY) is a high quality and efficient producer of generic drugs. They're also becoming increasingly involved in clinical trials of drugs for American companies. The cost savings from their offerings may be substantial. I see Doctor Reddy as having the potential to grabbing a larger and larger percentage of this very lucrative phenomena.