Author: Michael Arold
Covestor model: Technical Swing
Disclosure: Long CMG
CMG is another stock on my buy list with compelling trading characteristics: as can be seen from the weekly chart, long term momentum is intact.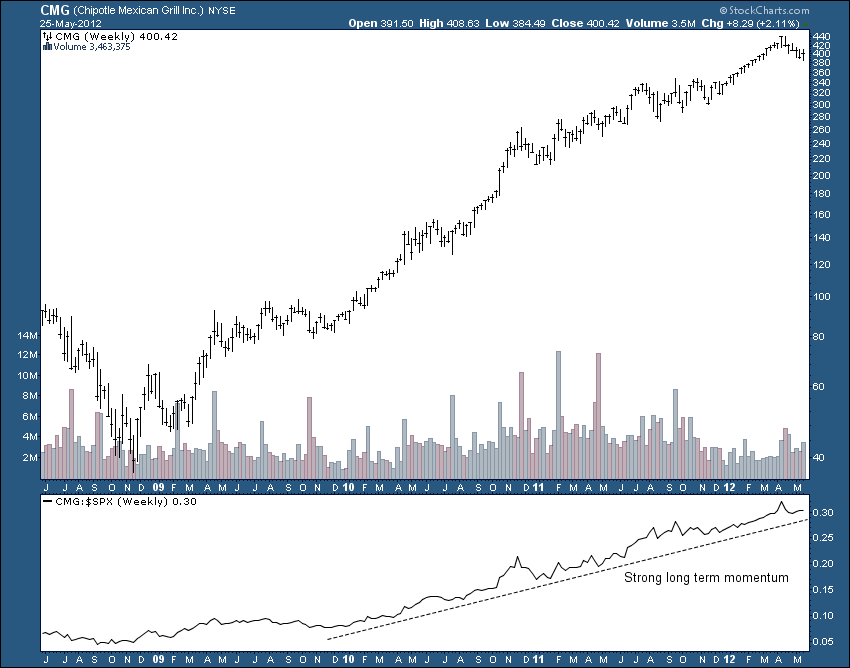 Source: MichaelArold.com
The stock has been outperforming the broader market for several years. The daily chart shows that bears are running out of steam: The stock declined 10% during the last six weeks, but each selling wave was accompanied by less volume.
On the other side, upside volume seems to have picked up recently: bulls are getting stronger, so I'm happy to join them.
In addition, relative strength vs. the S&P 500 improved in recent weeks.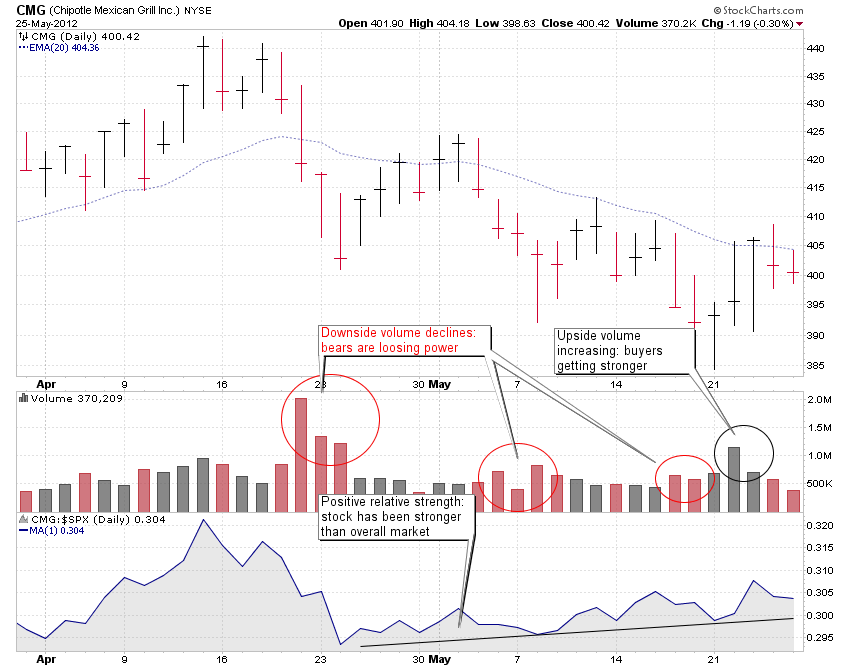 Source: MichaelArold.com
In order to find a good entry, I look at the intraday chart. CMG seems to be in a transition process from downtrend to sideways/uptrend.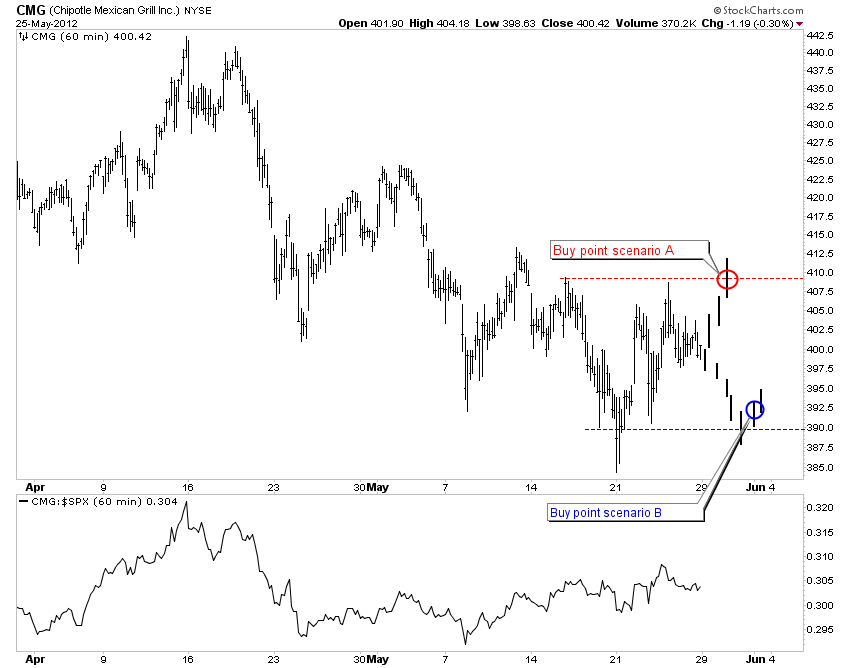 Source: MichaelArold.com
Two possible scenarios here:
A) The price breaks resistance around $410, so I would buy the intraday breakout with a stop around 400.
B) Further weakness and CMG becomes a buy on strong rebound from support around $390.
Fundamentally, the stock seems expensive, which others obviously have already figured out: CMG is heavily shorted with 16% of float held short. Analysts are neutral: only 14 of 27 analysts rate the stock a "buy", which is good since it leaves room for upgrades. The combination of high short interest with neutral analyst rating has no negative implications according to this piece of quantitative research.