By Michael Tarsala
Reuters is out with a report that says big-fish customers are fleeing the big, traditional brokers, a trend that is expected to continue.
Four of the top wealth management shops will see their share of high net worth customers significantly drop heading into 2014, according to Cerulli Associates.
The report did say why, exactly.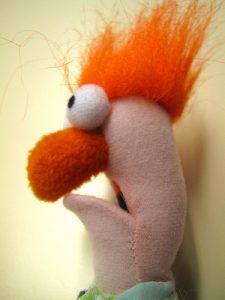 But I'll go out on a limb and say these three things might have something to do with it:
It could be the whole "Muppet" thing
Goldman is not a retail wealth management giant, I realize. But I see former Goldman manager Greg Smith's essay about how his former firm chases profits regardless of client interests as an industry problem, one that will not be solved by screening employee emails.
If one of the most respected big names on the Street calls its biggest clients "muppets", what does your wealth management firm call you? I see it as one of the best arguments out there for seeking alternate sources of financial advice away from the financial supermarkets.
"We're too big to fail" is not a good marketing pitch
Maybe there's some perverse safety in the phrase, "too big to fail". But do you really feel good about building your nest egg at a firm that just a few years back needed a giant bailout to stay afloat? As a reminder, here's the list of bailed out banks.
A cleanup in Aisle 9 won't make the supermarket concept sparkle again
The biggest banks have spent 20 years trying to be all things to all financial customers. I just don't see it working.
Too big to fail banks are arguably too big to succeed for individual investors, something also argued eloquently by "The Reformed Broker" himself, Josh Brown:
The supermarket sucks. No one wants to cross-sell and no one wants to be cross-sold to. Please don't take my word for it, ask around. Sandy Weill's Frankenstein Bankenstein concept from the Travelers-Citi-Smith Barney menage a trois was DOA, it just took awhile for people to notice.
As an individual investor, you do have other choices, by the way.
Among them, a fresh and objective report from CoRise points out the companies that are revolutionizing financial markets and killing off the financial supermarket concept.
If you're not all that happy with being considered a Muppet, check it out.