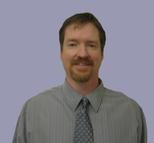 Author: Mark Holder, Stone Fox Capital
Covestor model: Opportunistic Arbitrage
Disclosure: Long LIZ

Quick, can you name the retail brand that had the fastest growth rate in March? Bet not many people come up with kate spade. For March, the fashion brand had a 73% comparable growth rate. Now don't officially quote the fastest part since I don't have access to any database of all brands around the world to confirm. Though I seriously doubt that any major brand with over $50M in quarterly sales is growing that fast.
The growth rate of kate spade is what makes the debate about the value of Liz Claiborne (LIZ) such a heated conversation. Too many investors look at the total numbers for the company's recent earnings and it doesn't really impress. Technically Liz reported no growth and basically flat EBITDA. Why would such a company be worth $2 billion as suggested by numerous articles speculating on buyout offers?
The answer is rather easy for anybody doing the research. Liz is a compilation of basically three brands. One that is surging, one that has turned around with good growth and one that is still struggling. Unfortunately the largest brand was the weakest and the smallest brand was the strongest. This is about to turn and will have a dramatic impact on the perceived value of Liz going forward.
What is the value of a brand with 38% comps and another with 21% comps?
Originally I thought it would be worth comparing the size of Vera Bradley with kate spade. However, Vera Bradley (VRA) has nowhere near the growth rate of kate spade. In reality, Lucky Brands is even growing faster than Vera and has similar revenue levels. Vera trades at nearly $1.1B while the whole Liz stock is worth $1.4B.
So does that mean that the second fastest growing brand at Liz has reasons to justify a valuation near $1 billion? Probably not, as the current strong comps might just be a turnaround after some weak years. Will the growth continue?
Also, worth noting due to the massive conglomerate that was Liz Claiborne none of these concepts have had capital to fund expansion. Kate spade only grew square footage by 8% while Lucky was virtually flat.
With a lack of funding, this wouldn't be the ideal time to sell the company. Both kate and Lucky have a lot of growth ahead and Juicy has the potential to turnaround similar to what Lucky is now seeing.
While some investors don't see value at the current stock price, the recent numbers make it apparent that Liz may be on the verge of turning the transformation into strong results. In mid-May, Liz will change its name and stock ticker to Fifth & Pacific (FNP) and may become one of the top retail stocks during 2012.
kate spade alone might be worth more than the current valuation and Lucky is becoming a brand with some decent value as well.
Here are the details from the latest earnings report:
– Reports Q1 2012 adjusted EBITDA of ($1) million, excluding unrealized foreign currency losses
– Reaffirms 2012 adjusted EBITDA guidance of $125 to $140 million, excluding unrealized foreign currency gains or losses
– Juicy Couture revenues were $110 million, a 4.4% decrease
– Luck Brand revenues were $100 million, a 20.3% increase
– kate spade revenues were $86 million, a 45.9% increase
The Company also announced first quarter 2012 direct-to-consumer comparable sales as follows:
Brand                January    February    March
Lucky Brand       29%          20%         18%
kate spade           30%         19%          73%
Juicy Couture     (8%)         (2%)        (3%)