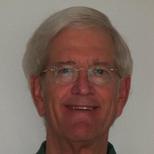 Author: Richard Moore
Covestor model: Market Comparables
September ended an ugly quarter for stock investors, living up to its reputation as a bad month for stocks. Due to my large cash position that went to 100% cash during the month, I only suffered a very minor decline. On a year to date basis as of end of day 9/30, I am doing better than the S & P 500 in total return. Other indices have done much worse. The Russell 2000, a measure of the performance of smaller companies that I tend to favor, was down approximately 22% during the quarter and is down almost 18% year to date (not including dividend income). [MW: confirmed]
Looking ahead to October, earnings estimates for the S&P 500 have continued to trend lower but not dramatically so. I am continuing to watch earnings estimates closely and feel that it will be important to gauge the third quarter performance of reporting companies as well as their projections going forward. The market clearly is nervous about earnings prospects, but I am viewing this factor as neutral until prospects for the balance of this year and 2012 become clearer.
My sentiment indicators remain neutral. However, small investors and speculators are becoming more and more concerned with market behavior and are clearly turning more bearish. It won't take much more bearishness on the part of these investors to turn my indicators bullish. If that were to happen, I would begin to look seriously at making some stock investments, if only on a trading basis.
Technical indicators are trend-following indicators and mine remain uniformly bearish at this time.
I am comfortable continuing with my 100% cash position at this time, pending a clearer view of earnings prospects and a possible improvement in my sentiment indicators. This is a dangerous, volatile market and I am risk averse, so I will wait for a better environment before committing capital.