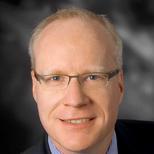 Author: Michael Arold
Model: Technical Swing
Disclosure: Long UDN, IBM, COST
I wrote in my last month's review that "after the strong March rebound, market participants are likely to buy minor pullbacks in order to get back into the markets." That's exactly what happened in April: the S&P 500 declined during the first half of the month and successfully tested the important 1300 level. Earnings season started, and in general stocks reacted positively. The Dow recorded new 2011 highs in the second half of April.
I was adding positions on the long side after the rebound, buying strong momentum stocks such as Discover Financial (NYSE: DFS), IBM (NYSE: IBM) and Costco (NASDAQ: COST). I selected names based on various themes: a strong Consumer Discretionary sector, large cap stocks outperforming small caps and strength in the Energy sector.
However, it was the beginning of earnings season and one of my rules is to not hold a stock when the company reports. I therefore didn't fully participate in the market run-up in the second half of the month. I believe it is more important to manage risk than to chase returns.
The equity rally was not only fueled by better than expected earnings and revenues. The bigger macro picture was also supportive of higher prices and offered trading opportunities. The Dollar's decline accelerated in April and the US Dollar Index broke the important 75 level. I highlighted this theme in my March review and expected the greenback to show at least some strength this month due to oversold conditions. However, Mr. Bernanke made it clear that the Fed will support a loose monetary policy for quite some time, which certainly didn't help the Dollar. As a result, I opened a position in the Dollar Bearish ETF (NYSE: UDN) in April to participate in the downside momentum.
Another macro theme, related to the Dollar, was Silver. After taking profits, I re-opened the long position in (NYSE: SLV) during the last week of the month. The metal rebounded stronger than anticipated, showing how motivated buyers currently are. I would expect a sharp move should Silver break above $50. Many traders on the short side placed their stops above that level.
In summary, I stay bullish on stocks and commodities and bearish on the Dollar.