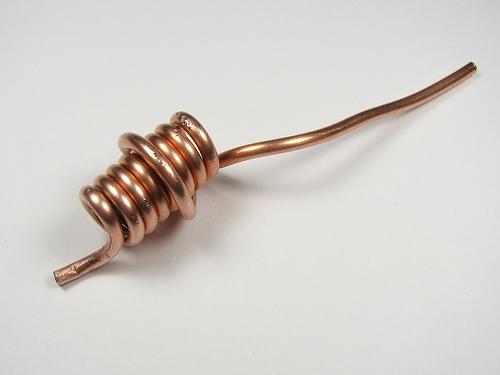 The plunge in copper that has dragged prices down to the lowest levels since summer 2010 has brought lingering concerns over China's economy and so-called shadow banking system into focus.
The iPath Dow Jones-UBS Copper ETN (JJC) and iShares China Large-Cap ETF (FXI) were both down about 14% year to date as of March 13, although the funds traded higher Friday morning.
Emerging markets have lagged U.S. stocks and most developed markets so far in 2014 on escalating tension between Russia and Ukraine, and worries over a hard landing in China's economy.
Now, falling copper prices are putting China's banking system under the microscope.
"More than 40% of the world's copper ends up in China," says Ben Dickey, a founding principal at BSG&L Financial Services, which manages the Pure Growth and the Growth Plus Income portfolios on Covestor. "China uses copper as collateral for a lot of bank debt. It looks the recent plunge in copper prices could be tied to China's shadow banking system."
Dickey doesn't invest directly in copper or other commodities, although the Pure Growth and the Growth Plus Income portfolios both hold shares of Freeport-McMoRan (FCX), a large copper and gold miner.
Still, he will be keeping an eye on copper prices and China, along with many other investors.
Earlier this month, a Chinese solar company failed to make an interest payment, marking the country's first domestic bond default.
"Copper prices are tumbling on fears China's slowing economy could push more companies into default and flood markets with metal used to finance their debt," CNNMoney reported this week.
Photo Credit: oskay
DISCLAIMER: The investments discussed are held in client accounts as of February 28, 2014. These investments may or may not be currently held in client accounts. The reader should not assume that any investments identified were or will be profitable or that any investment recommendations or investment decisions we make in the future will be profitable. ETF shares trade like stocks, are subject to investment risk and will fluctuate in market value. The information in this material is not intended to be personalized financial advice and should not be solely relied on for making financial decisions. All investments involve risk, the amount of which may vary significantly. Past performance is no guarantee of future results.