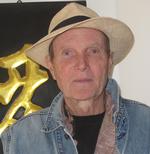 Manager: John Linnemeier
Model: Opportunistic and Adventurous
John Linnemeier is the author of How an Average Man Lived an Adventurous Life, an autobiography that traces his travels through more than 125 countries. He brings his wealth of worldly experience to investment management, hunting for fundamentally sound companies with exceptional growth potential.
John manages Covestor's new Opportunistic and Adventurous model, which emphasizes high-tech, Asian ADRs and beaten-down stocks. We asked him to share his investment theses for his recent sale of IPG Photonics Corporation (NASDAQ: IPGP), American Water Works Co (NYSE: AWK) and Westlake Chemical Corporation (NYSE: WLK). His response follows:
***
Sold IPGP. I still love this company, but the share price has gone sideways for a couple of months, and there's another stock I was interested in getting into.  The problem with IPGP is there are such tremendous swings as a result of quarterly earnings reports.  It feels a little bit like a lottery sometimes, and I'm actually hoping to keep things going in the right direction by hitting a bunch of consistent singles rather than trying to hit home runs with the bases loaded.  All the great traders agree that in the long run the most important aspect towards growing an account is defense, defense, defense.
Bought AWK, which has one of the most remarkable charts I've ever seen.  Over the last 10 months there's been a huge increase in this company's share price.  Nevertheless, it still has a relatively low P/E of 18.14 as of 5/13/11.  There have been no erratic jumps either up or down.  It has a ValueLine ranking of #1, which I always consider very positive.  As an added cherry on top, management has the old-fashioned idea of paying dividends – it yields 2.97% as of 5/13/11.
I almost got out of WLK, as the 5-day moving average crossed the 20-day moving average yesterday (5/12), but the darned thing went up so substantially today (5/13) that I had to stay on board.