The current bull market is the longest in history and continues to move forward, while unemployment is historically low. Inflation is still below the Federal Reserve's target of 2%.
Market critics have been skeptical about the resilience of the rally. In my opinion, the bull market is now at a mature stage and showing signs of age. In my view, we may see a decline in the earnings in the coming months.
That does not mean the market expansion is going to end abruptly. Along with changes in the economy, our asset allocation has been drifting from equities to fixed income assets. However, we are still overweight in stocks to take advantage of what we believe will be a continued economic expansion.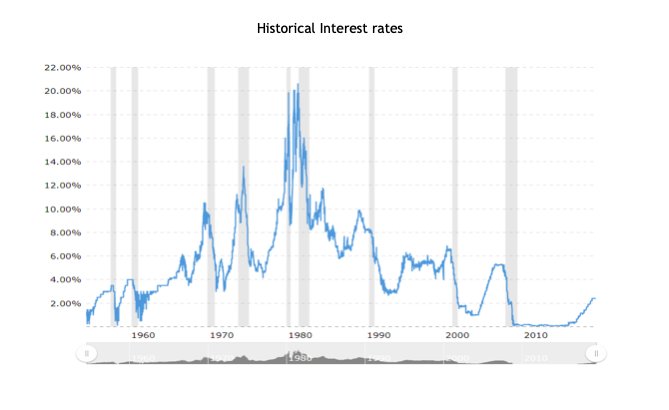 Bond Blowout

After the Fed raised interest rates at the beginning of 2016, the bond market returns were abysmal. In my view, that trend might change going forward.

The US central bank indicated a more accommodative policy at its June meeting, and may be willing to cut interest rates in the coming months due to uncertainty around the US trade war with China and slowing global economic trends.

Interest rates in most parts of Europe and Japan are in negative territory.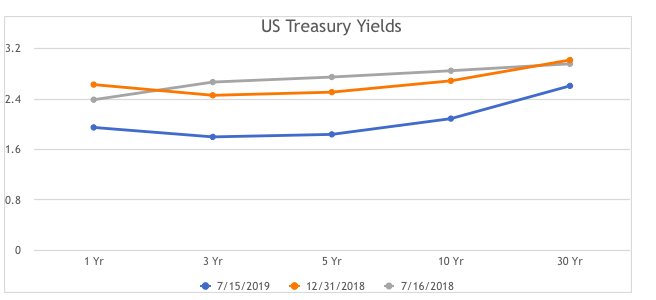 Mighty Dollar

In general, higher interest rates push currency valuations higher. As a result, US exports may lose their price competitiveness with our trading partners. Trade tensions and tepid inflation may give the Fed the freedom to act on rates with a cut of anywhere from 25 basis points to 50 bps at the upcoming July meeting.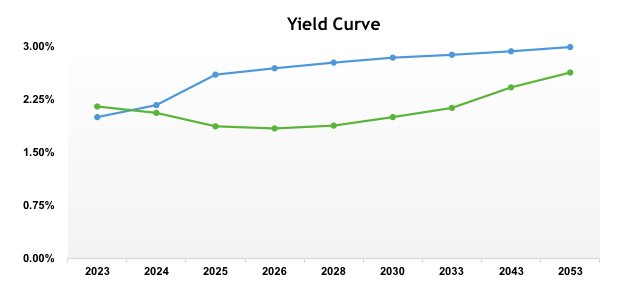 Yield-Curve

Earlier this year, the inversion of the US yield curve got a lot of media attention. When long-term interest rates fall below short-term rates (3 months), it is known as yield inversion and can be a sign of a looming recession.

With both expansionary monetary policy and expansionary fiscal policies, the future state of the yield curve would be upward sloping, and we believe the economy will keep humming for the next year.
Lower rates mean a lower cost of capital and household balance sheets seem in great shape. The relative earnings yield from the stocks is a lot higher compared to bond yields. In my opinion, all the signs are pointing to further stock market expansion for the rest of the year.
Photo Credit: Sam valadi via Flickr Creative Commons
Disclosure: Certain of the information contained in this article is based upon forward-looking statements, information and opinions, including descriptions of anticipated market changes and expectations of future activity. The author believes that such statements, information, and opinions are based upon reasonable estimates and assumptions. However, forward-looking statements, information and opinions are inherently uncertain and actual events or results may differ materially from those reflected in the forward-looking statements. Therefore, undue reliance should not be placed on such forward-looking statements, information and opinions.